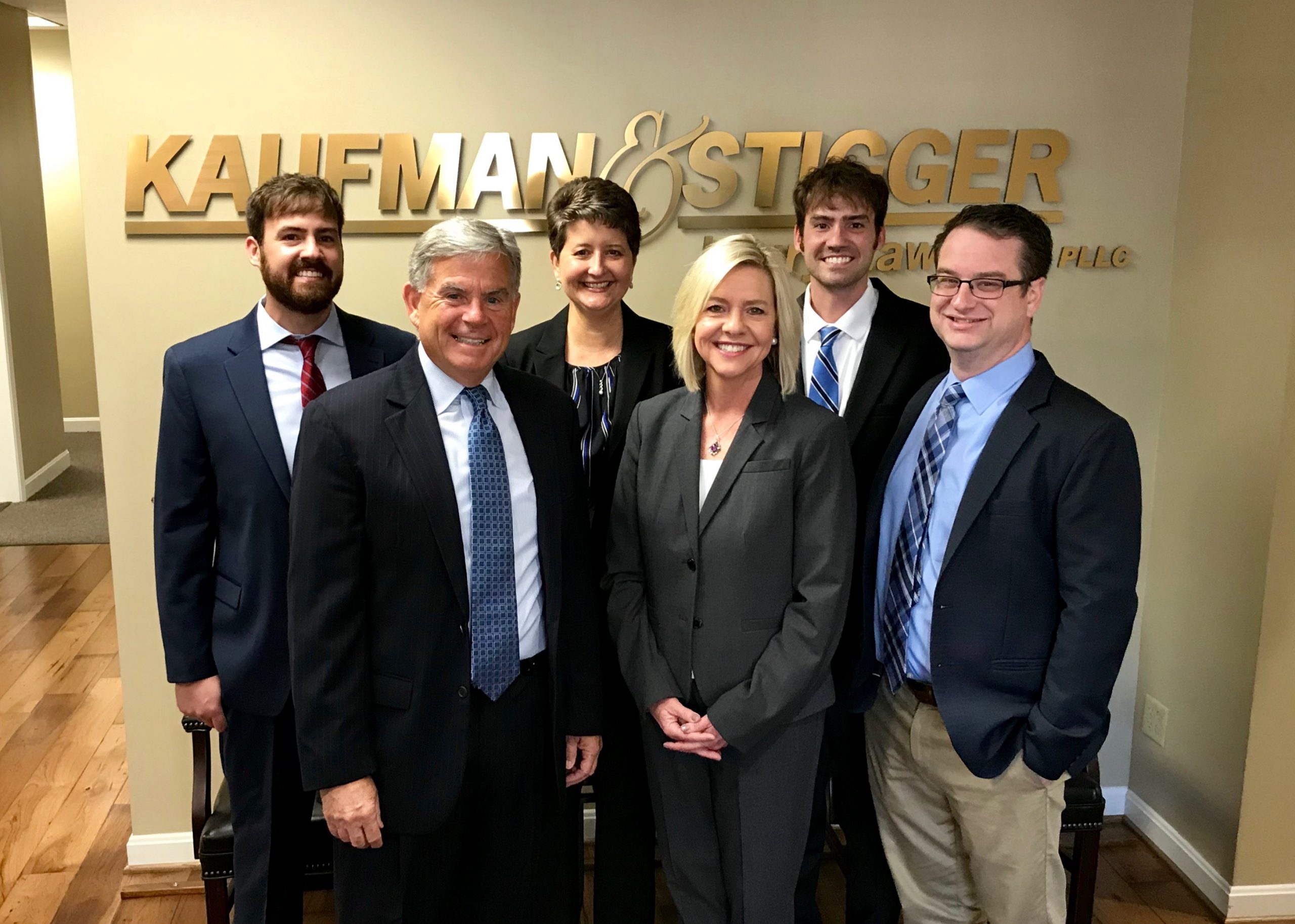 Kaufman & Stigger, PLLC is representing residents of Kentucky and Indiana who were exposed to contaminated water at Camp Lejeune in North Carolina.
Contact us today if you or a family member were exposed to Camp Lejeune's water between 1953 and 1987.
What is the Camp Lejeune Justice Act of 2022?
Camp Lejeune is a Marine Base in Jacksonville, North Carolina. The base is supplied by its own water system and over a 30-year span that water contained several harmful chemicals.
Many victims and their families who have suffered illness and death after exposure to this water were previously denied the right to seek damages from the U.S. Government.
That changed in August of 2022 when congress passed The Camp Lejeune Justice Act as part of the PACT Act. President Joe Biden signed the bill into law shortly afterward.
The law enables those suffering from the harmful effects of exposure to toxic water at Camp Lejeune to file lawsuits over the health problems they developed. Victims and their loved ones may finally seek financial support after some have waited almost 70 years for justice.

Who Was Exposed to Toxic Water at Camp Lejeune?
The CDC estimates that nearly a million members of the military, their families, and other civilians were exposed to this contaminated water while serving, working, and living on and around Camp Lejeune.
Those who drank or came in contact with this toxic water between August 1, 1953, and December 31, 1987, and got sick are eligible to apply for compensation. Victims must have been exposed to the water over this period for at least 30-days, but that exposure doesn't have to have been continuous. The exposure of 30 days or more may have been reached over several visits or assignments.
Who Can File a Camp Lejeune Water Contamination Lawsuit in Kentucky?
Retired or active military members and their families who were on Camp Lejeune during this period may currently live in Louisville, Lexington, or anywhere else in Kentucky. Kaufman & Stigger, PLLC, can represent Kentucky residents in an injury claim involving Camp Lejeune water and make sure they receive fair support for their suffering.
Those eligible to file a claim include:
Members of the Marine Corps, Army, Navy, and Reserve and National Guard members. Other military personnel who visited Camp Lejeune.
Military family members who resided on the base.
Civilian employees and contractors who worked at Camp Lejeune.
Individuals who were in the womb while their mothers were exposed to these harmful chemicals.
The family members of victims who have already passed on due to illnesses contracted during time spent on Camp Lejeune. Families may seek wrongful death benefits from the government over their tragic losses.
A legal representative for victims and their families living in Kentucky can also file a claim on their behalf. A qualified Kentucky personal injury lawyer would be responsible for gathering all medical, VA, military, and financial documents to make sure the federal government had the information needed to approve full benefits for victims.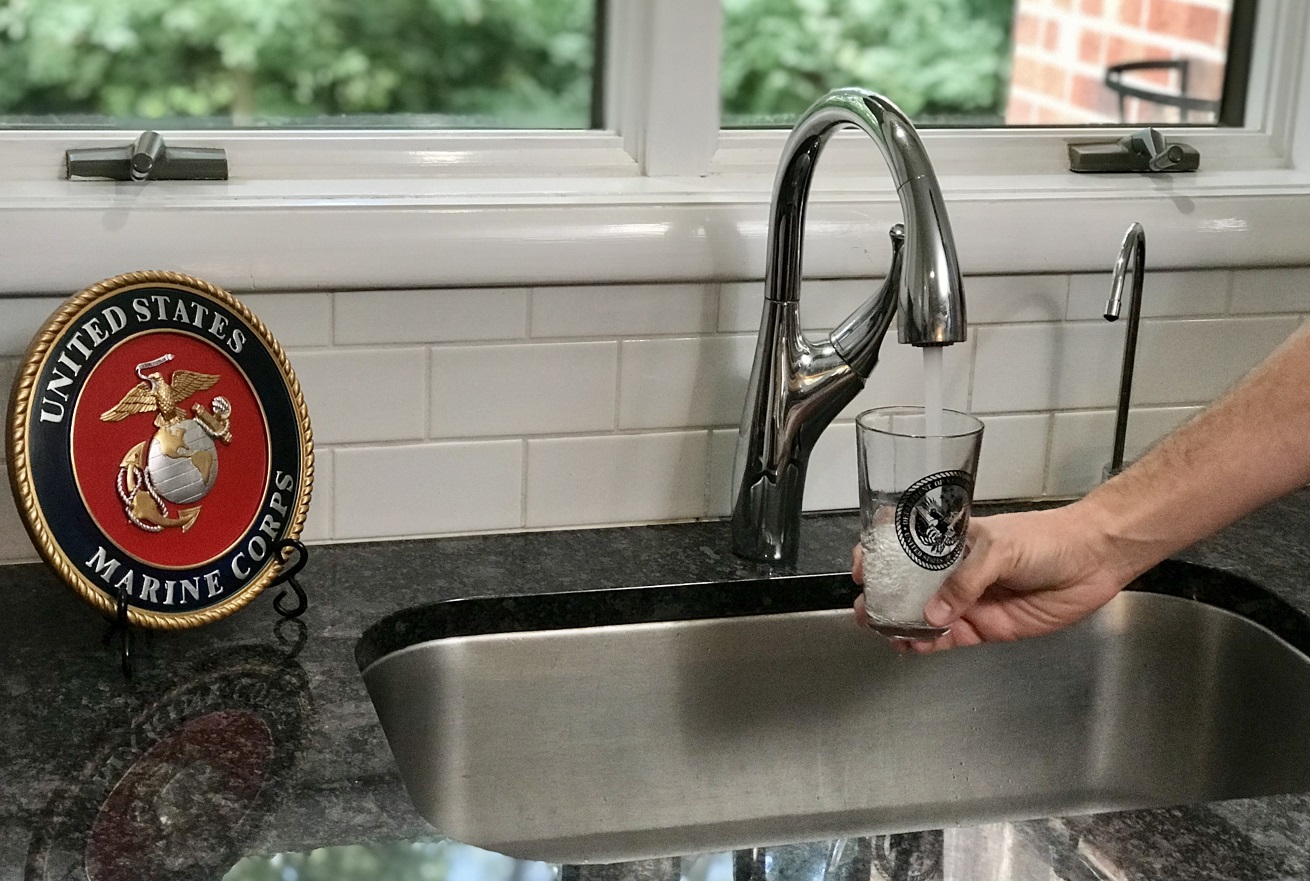 Where Did the Contamination in Camp Lejeune Water Come From?
Harmful chemicals were detected in two water systems that supplied water to Camp Lejeune. Wells at the Hadnot Water Treatment Plant and the Tarawa Water Treatment Plant tested positive for many contaminants, but four main toxic chemicals were discovered.
They were trichloroethylene (TCE), tetrachloroethylene (PCE), benzene, and vinyl chloride. These substances are known to cause cancer and birth defects.
The chemicals were used as degreasers, dry cleaning solvents, and for heavy machinery maintenance. Much of the PCE found in Camp Lejeune water is thought to have come from a dry-cleaning business that opened near the base in 1953. It's believed operations on the base and the military's improper storage of chemicals were also to blame for some of the contamination.
Illnesses Connected to Camp Lejeune Contaminated Water Exposure
Researchers have linked many types of cancers with exposure to the harmful chemicals found in Camp Lejeune wells.
The list includes life-threatening cases of brain cancer, breast cancer, kidney cancer, leukemias, liver cancer, multiple myeloma, ovarian cancer, and prostate cancer.
There are many devastating non-cancerous injuries connected to the contaminated water:
Bone Marrow Conditions.
Cardiac Defect.
Eye Defects.
Hodgkin's Disease.
Non-Hodgkin's Lymphoma.
Impaired Immune System Function.
Liver Cirrhosis.
Neurobehavioral and Neurological Issues. Memory issues, confusion, problems with depression, and unpredictable mood swings. Reduced attention spans.
Parkinson's Disease.
If you were exposed to Camp Lejeune water and contracted any of these health problems, diseases, and disorders and you currently live in Kentucky, please reach out to Kaufman & Stigger, PLLC. We offer a free and confidential consultation to all potential victims and their families. If you have other health issues you feel are related to your time at Camp Lejeune, please speak with our skilled Camp Lejeune Water Contamination Attorneys so we can determine the best way to secure support for you.
Reproductive and Pregnancy Issues and Birth Defects for Camp Lejeune Victims
The reproductive organs in male and female victims exposed to Camp Lejeune water contamination could also have suffered harm. This damage could have affected the health of victims and their children. Ovarian cancer is another risk for female victims.
Pregnancy issues including infertility, stillbirth, and miscarriage have been associated with the chemicals present in Camp Lejeune water supplies from 1953 to 1987.
The possible link between exposure to contaminated water and many newborn issues is currently under evaluation by researchers. Newborns exposed to these hazards may have experienced low birth weight. Birth defects could have been more prevalent in mothers who consumed or came in contact with Camp Lejeune water for 30 days or more. Birth defects such as oral cleft defects, spina bifida, and cardiac defects have been tied to exposure.
Female veterans or the female family members of veterans could all be eligible for substantial financial support under the Camp Lejeune Justice Act. Children who were born to mothers who were exposed to harmful substances during the qualifying span of years at Camp Lejeune could also be included in lawsuits filed against the U.S. Department of Defense.
If you're a victim who lives in Kentucky, it's important to find out what benefits the U.S. Military may have to provide to you. Talk to a real Kentucky Lawyer in a free, no-obligation consultation if you currently live in the state and feel you suffered harm after consuming Camp Lejeune Water.
Compensation Available for Camp Lejeune Victims Living in Kentucky
In many cases, victims of Camp Lejeune's water toxicity have waited decades in order to seek compensation for years of physical, emotional, and financial hardships. Tragically, some victims didn't live to see justice served and it will be the families left behind who will have to secure support.
In order to receive the maximum compensation available in a Camp Lejeune contaminated water claim, claimants will need to include every damage they've suffered when they file. This list of hardships must be thorough because anything not included could end up as an expense victims and their families would have to pay out of their own savings.
Your Kentucky Camp Lejeune Water Contamination Lawyer will ensure that all of your eligible losses are included. Your lawyer also provides more than adequate documentation for each economic and non-economic damage you've suffered.
These are just a few of the things that will factor into your Camp Lejeune Water Contamination injury settlement:
Medical expenses for the decades of care victims have had to cover and estimates on the care they'll need in the future.
Expenses associated with a permanent physical disability.
Support for the chronic, physical pain victims have endured and perhaps will endure.
Past and future compensation for victims suffering from birth defects and developmental challenges stemming from pregnancy issues. Support for parents who have lost children to miscarriage and stillbirths.
Compensation for the emotional trauma suffered by victims. Victims with diseases and other illnesses have likely had to cope with depression and anxiety as they go through difficult recoveries or treatment of a long-term health issue.
Loss of enjoyment of life. Being robbed of the ability to participate in family activities and hobbies.
Loss of consortium. The loss of an intimate relationship with a spouse.
Past and future lost wages and benefits victims missed out on while not being able to work. Victims who could no longer support their families due to a permanent disability after Camp Lejeune water exposure would receive compensation for their lost earnings capacity.
Wrongful death claim. The families of Camp Lejeune victims could file a wrongful death claim to secure support for all medical costs a loved one built up while being treated. The costs of a proper memorial service and funeral for the deceased should also be covered. Settlement money would also be sought to help replace the income a deceased victim could no longer provide to close relatives in the future.
Contact a Camp Lejeune Contaminated Water Lawyer Serving Kentucky Victims
The Kentucky lawyers at Kaufman & Stigger, PLLC, want to offer their services to any victim of the Camp Lejeune toxic water crisis. Proud members of the U.S. Armed Forces and their families sacrifice so much to serve their countries and now it's time to let their country serve them.
For Marines and their families, and other military and civilian personnel exposed to Camp Lejeune's toxic water at any point between 1953 and 1987, it's critical that they explore their options as soon as possible.
If you aren't sure if you and your family are eligible for compensation under the Camp Lejeune Justice Act, there's a no-risk way to find out. Schedule a free case review with our Camp Lejeune Contaminated Water legal experts. We want to hear about how exposure to Camp Lejeune's toxic water has impacted your life. We'll go over every option you have and talk about what sort of support you may be in line for.