Louisville Bicycle Accident Attorneys
Bicycling is an exciting sport and a great way to travel, but every cyclist knows that there are associated risks. The National Highway Traffic Safety Administration (NHTSA) reports that bicyclist fatalities in 2015 were at the highest level since 1995, with a 12.2% increase over the previous year. In addition to the fatalities, 45,000 people were injured in bicycle accidents in the United States in 2015.
Some bike crashes result from rider error, but far too many serious accidents are caused by vehicle operator error or negligent driving conduct. If you have been hurt in bicycle accident that was not your fault, you may be able to recover compensation for your injuries. Contact Kaufman & Stigger, PLLC for a free consultation. You pay us no fees until we win a settlement or verdict for you; we are that confident in our ability to protect the rights and interests of the people we serve.
Causes of Bike Accidents
According to the Pedestrian and Bicycle Information Center, in 29% of bicycle accidents the bike is hit by a car, and in 7% it is involved in a crash. Common risks for bikers include:
Car doors: An occupant of a parked car opens a car door directly in the path of a bicyclist.
Blind spots: A driver changing lanes fails to see a bicyclist in the vehicle's blind spot.
Road debris: While a passenger vehicle driver may simply run over debris in the road, it can cause serious and fatal accidents for bicyclists.
Left turns: A vehicle traveling in the opposite direction fails to register the bicycle in the road and makes a left turn directly in its path.
Right turns

: A driver overtakes a bicycle on the left, and then makes a right turn, cutting the cyclist off and causing him or her to slam into the side of the vehicle.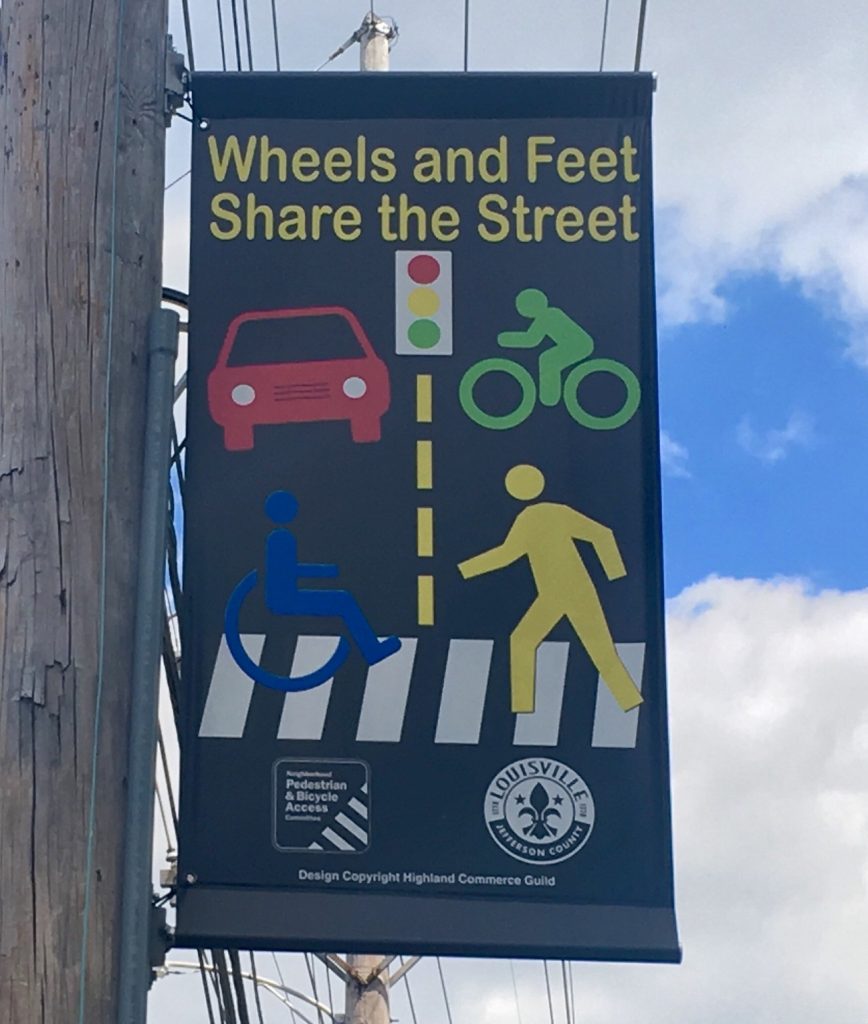 "Very friendly and very knowledgeable. Was great with keeping me up to date with everything going on. Great to work with and I felt very comfortable with their process."
- Beth B. review on Google

"I am always pleased and recommend Kaufman & Stigger. They make sure that they do everything possible to get you what you deserve.. Thank you Matt & Tara"
- Star P. review on Google

"I would highly recommend Kaufman & Stigger for your legal needs. They went above and beyond to help me through a difficult time and they put the needs of their clients before their own."
- Colleen J. review on Google

"Jacob was amazing every step of the way!! Everyone that works there was amazing, for that matter. I was apprehensive at first about hiring a lawyer, but I don't regret a single thing now. He always responded to any questions/concerns quickly (which I had a lot - but he always helped put my mind at ease). If you're in an accident and need a lawyer - this firm is the one to go to."
- Hayley R.

"So I called Kaufman & Stigger because of a major car wreck I was. These AMAZING PEOPLE helped me when I thought I couldn't be helped at all! These guys would get a 10 out of 10 stars if I could give it them. They have helped me pay my medical bills and so much more! Thank you all so much for helping me when no one else would!"
- Jasmine H.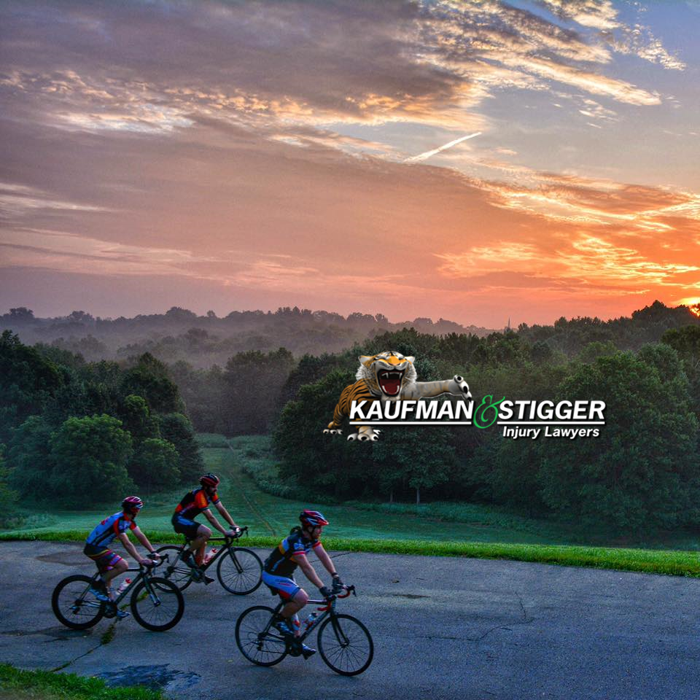 Biking Laws in Kentucky
As stated by the Kentucky Department of Transportation, bicycles are considered vehicles and bicyclists have the same rights and responsibilities on state roads as other motorists. Under the law, drivers of motor vehicles must share the road with bicyclists and may not violate their right of way.
When a negligent driver causes an accident by cutting a bicyclist off or plowing into a bike in the driver's blind spot, the injured rider is entitled to pursue full and fair compensation for losses suffered. Under Kentucky comparative negligence laws, if it can be shown by the negligent party that the bicyclist carries some percentage of fault for the accident, the amount of compensation awarded will be reduced to that degree.
Bicycle Accident Claims
If the driver of a motor vehicle is at fault for your injuries, that driver's insurance company and potentially your own insurance company will both be involved in paying your claim. Keep in mind that insurance companies are attempting to minimize the value of settlements, and will not have your best interests at heart.
Your best defense is to hire a knowledgeable Louisville bicycle accident attorney that is focused upon protecting your rights and interests. Our personal injury attorneys at Kaufman & Stigger, PLLC have won substantial compensation settlements for many of our injured clients. Contact us today at (800) 937-8443 to learn about your options under the law and how we can help in your bicycle accident claim.
Frequently Asked Questions
Under Kentucky law, if you aren't wearing a helmet when you were hit by a motor vehicle, you can still get compensation for your injuries. This is because the law looks at which person was negligent and not whether safety laws were followed. A jury might reduce your award if you failed to wear a helmet but usually not prevent compensation altogether.
Kentucky law considers a bike a vehicle for the purposes of vehicle code. If a cyclist is struck by a car, the law will look at which person was negligent and didn't give the other the right-of-way. If a cyclist didn't have the right-of-way, the jury could determine the cyclist was negligent.
In some cases, you might have to bear the costs of your injuries yourself if the person has no insurance and no assets to go after. However, if you have your own auto insurance with an uninsured and underinsured motorist's policy, then you might be able to use this to cover your losses.

With the NO FEE PROMISE, you never pay us a fee unless we win or settle your case Call us for a free consultation.