Catastrophic Injury Lawyer in Louisville
Get Legal Help After a Life Changing Accident
An injury can be considered catastrophic if it has long-term, irreversible implications for the victim. Simply put, a catastrophic injury is an injury after which the victim's life will never be the same again. Some of the most common types of catastrophic injuries include:
Brain Injuries. As the main hub of the central nervous system, the brain is responsible for muscle movements, speech, personality, and cognitive functions. An injury to the brain, whether caused by an accident, misdiagnosed, or untreated neurodegenerative disorder, often leads to lifelong disabilities.
Spinal Cord Injuries. The spinal cord controls reflexive movements and facilitates communication between the brain and the rest of the body. Paraplegia, quadriplegia, and other forms of paralysis commonly result from injuries to the spinal cord.
Severe Burns. Often the result of a car accident or product malfunction, severe burns to the body can cause permanent damage to the nervous and circulatory systems, necessitate amputations, and cause painful scarring and disfigurement that impact appearance and mobility.
Accidental Amputation. Accidental amputations, where a body part is severed from the rest of the body, most often occur as workplace incidents, particularly in fields such as construction or manufacturing, which use heavy machinery and powerful equipment.
Eye Injuries. The eyes represent a particularly sensitive part of the body. If damaged, partial or total blindness can result.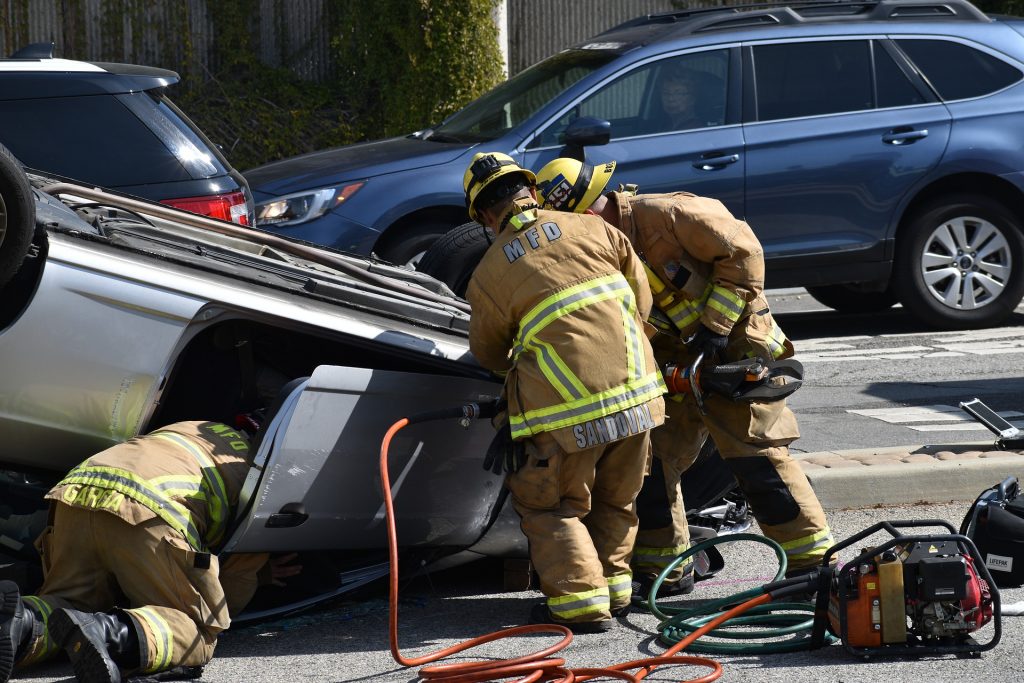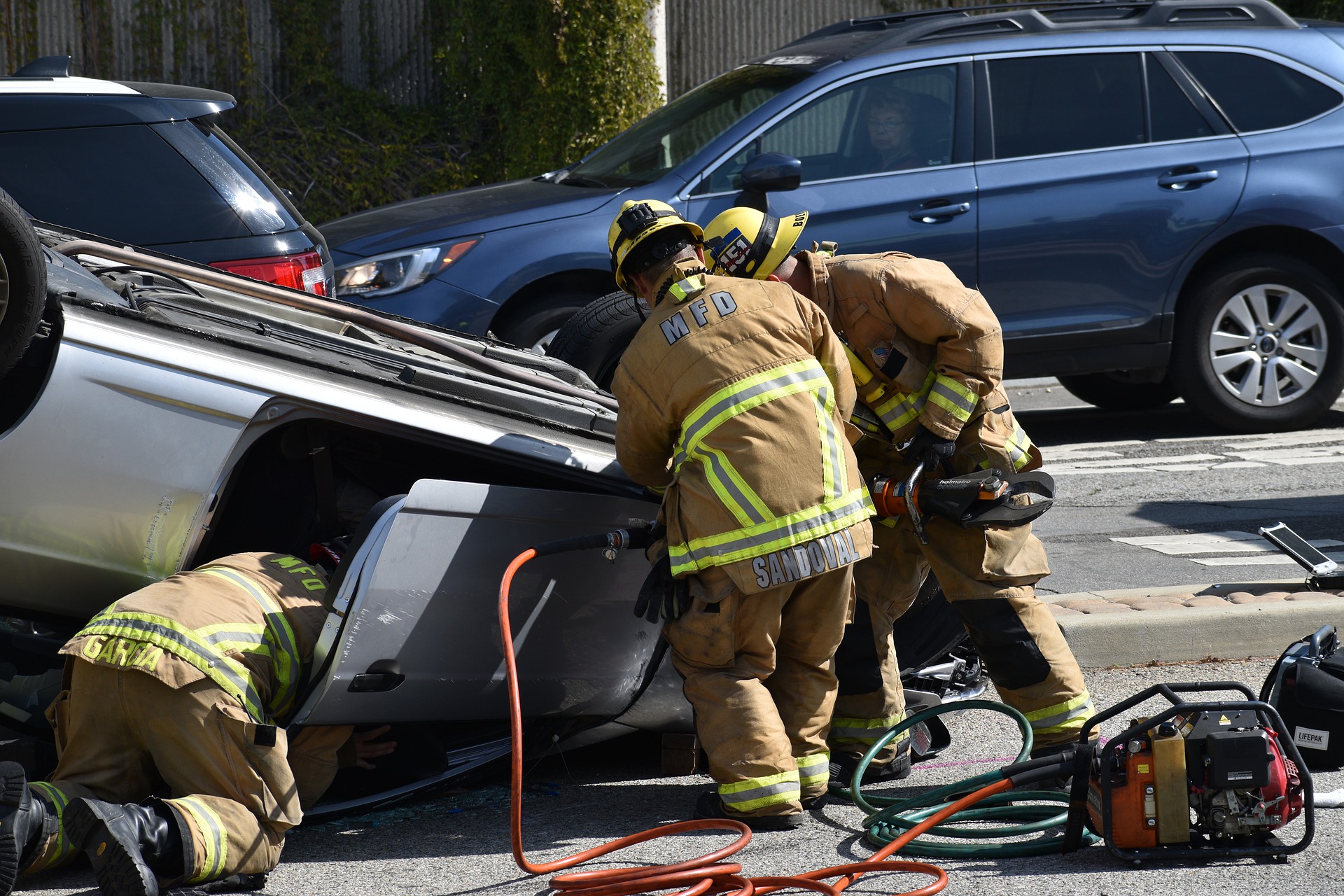 "Very friendly and very knowledgeable. Was great with keeping me up to date with everything going on. Great to work with and I felt very comfortable with their process."
- Beth B. review on Google

"I am always pleased and recommend Kaufman & Stigger. They make sure that they do everything possible to get you what you deserve.. Thank you Matt & Tara"
- Star P. review on Google

"I would highly recommend Kaufman & Stigger for your legal needs. They went above and beyond to help me through a difficult time and they put the needs of their clients before their own."
- Colleen J. review on Google

"Jacob was amazing every step of the way!! Everyone that works there was amazing, for that matter. I was apprehensive at first about hiring a lawyer, but I don't regret a single thing now. He always responded to any questions/concerns quickly (which I had a lot - but he always helped put my mind at ease). If you're in an accident and need a lawyer - this firm is the one to go to."
- Hayley R.

"So I called Kaufman & Stigger because of a major car wreck I was. These AMAZING PEOPLE helped me when I thought I couldn't be helped at all! These guys would get a 10 out of 10 stars if I could give it them. They have helped me pay my medical bills and so much more! Thank you all so much for helping me when no one else would!"
- Jasmine H.
When to File a Lawsuit
Catastrophic injuries are life-altering events. In addition to the immediate costs of medical care, catastrophic injuries are unique in that they are potentially only the beginning of lifelong periods of diminished quality of life. Long-term care or assistance needed in the home, alterations to make your home wheelchair-friendly, and loss of future income are all economic hardships to consider following such an injury. If your injury was the result of someone else's negligence, then you shouldn't have to bear this financial burden alone. A skilled Louisville personal injury attorney can help you seek fair compensation for what happened to you.
We are dedicated to winning for our clients.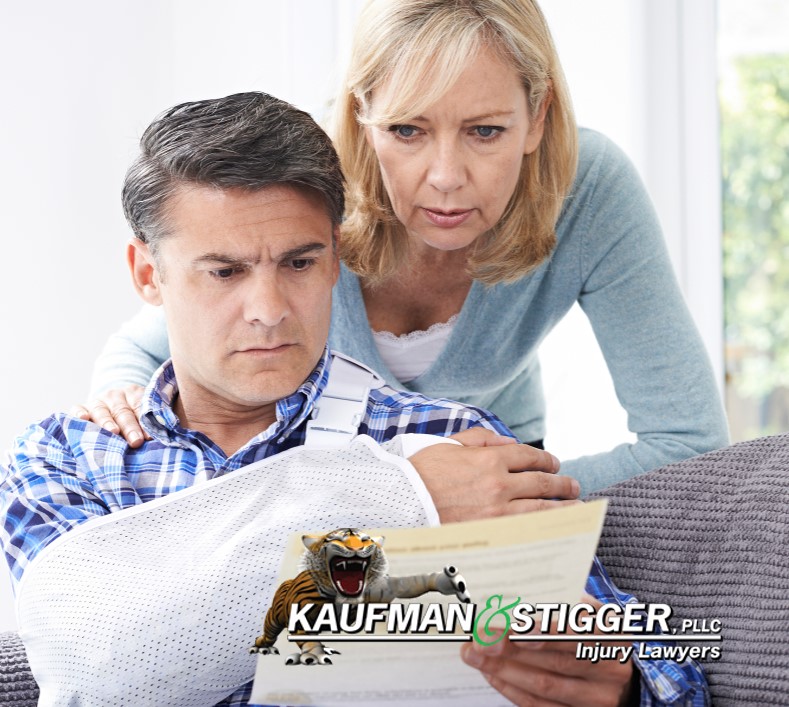 Insurance Companies: What to Watch Out For
Be wary of any attempt by an insurance company to settle quickly, even if the amount they're offering seems fair at first glance. Many victims rush into accepting deals for far less than they are entitled to because they are afraid it's the best deal they're going to be offered. Don't make the same mistake: insurance companies have powerful defense teams representing them, with the goal of paying out as little as possible. In the wake of a catastrophic injury, you're overwhelmed and coming to terms with the long-term effects it will have on your life. Make sure you have an equally powerful legal team on your side, representing your best interests, to level the playing field.
At Kaufman & Stigger, PLLC, our Martindale-Hubble AV® rated lawyers have decades of combined experience in personal injury law, and we understand what it takes to craft a successful lawsuit. Don't settle with the insurance company to avoid a long battle, only to realize months or years later that you don't have the needed financial resources to support yourself and your family. Have someone on your side who understands your needs and the law. Contact our Louisville catastrophic injury attorneys today at (502) 458-5555 or (800) 937-8443 to schedule a free consultation.

With the NO FEE PROMISE, you never pay us a fee unless we win or settle your case Call us for a free consultation.