Louisville Truck Accident Lawyers
Attorneys You Can Rely On
Trucks are a common sight on Kentucky's roadways. While these vehicles are a vital element of our state's economy, they can be extremely dangerous to people in passenger vehicles, motorcyclists, and pedestrians.
Due to their size and weight compared to cars, an impact with a semi truck or a heavy duty truck can be devastating. The legal weight for an 18 wheeler is 80,000 pounds or 40 tons.  This is without oversize or overweight permits.  An average car weighs 4,000 pounds.  Many injury accidents involving trucks become multi-vehicle accidents.  This can complicate matters very quickly.  Speak to an attorney about your injuries from a truck accident.  Don't accept a quick settlement from a trucking company until you know your rights.

"Very friendly and very knowledgeable. Was great with keeping me up to date with everything going on. Great to work with and I felt very comfortable with their process."
- Beth B. review on Google

"I am always pleased and recommend Kaufman & Stigger. They make sure that they do everything possible to get you what you deserve.. Thank you Matt & Tara"
- Star P. review on Google

"I would highly recommend Kaufman & Stigger for your legal needs. They went above and beyond to help me through a difficult time and they put the needs of their clients before their own."
- Colleen J. review on Google

"Jacob was amazing every step of the way!! Everyone that works there was amazing, for that matter. I was apprehensive at first about hiring a lawyer, but I don't regret a single thing now. He always responded to any questions/concerns quickly (which I had a lot - but he always helped put my mind at ease). If you're in an accident and need a lawyer - this firm is the one to go to."
- Hayley R.

"So I called Kaufman & Stigger because of a major car wreck I was. These AMAZING PEOPLE helped me when I thought I couldn't be helped at all! These guys would get a 10 out of 10 stars if I could give it them. They have helped me pay my medical bills and so much more! Thank you all so much for helping me when no one else would!"
- Jasmine H.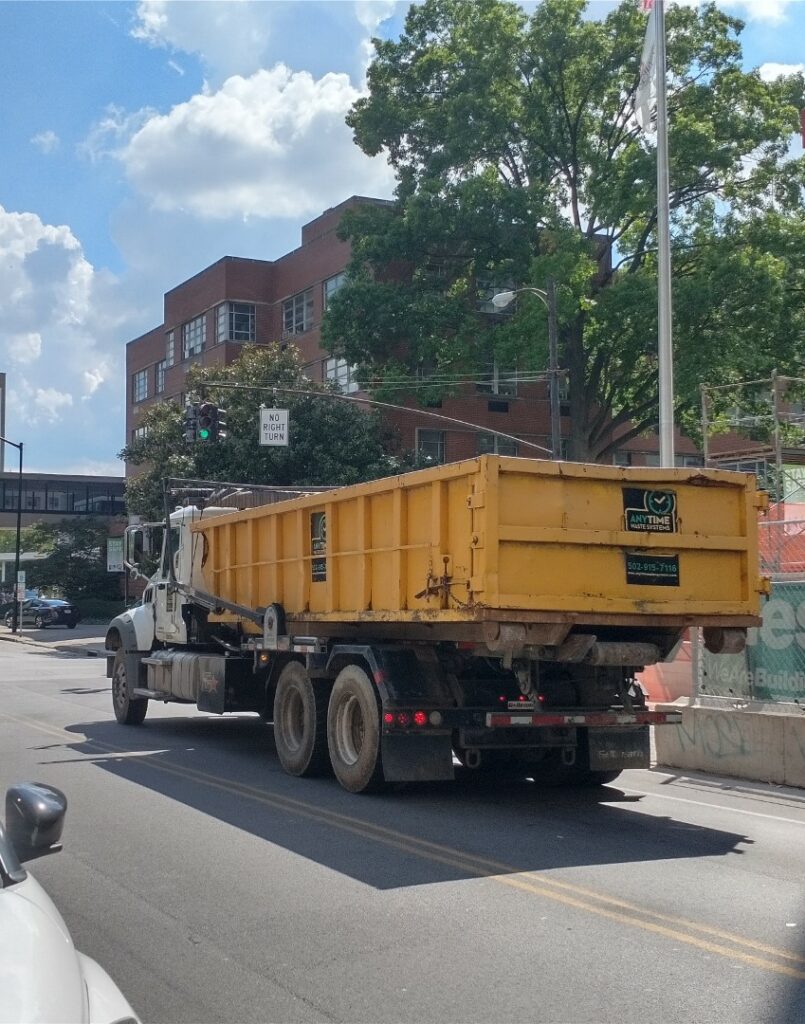 Because of their sheer size, trucks can cause some serious damage with even the smallest mistakes:
If a truck does not stop in time, its wheels can continue to roll, smashing whatever is in front of it.
If a truck driver is not aware of his surroundings when turning, a potential jackknife (when the trailer of a truck swings to the front of the truck) can occur.
If a truck driver fails to see another driver in his blind spot, he may crush a car or cause an accident.
What Compensation Is Available in a Truck Accident Claim?
If you are injured in an accident with a truck, you have the same rights and legal options that you would have in any vehicle accident, including seeking compensation for medical bills, pain and suffering, permanent injury, lost wages, and wrongful death.
Liability in a Truck Accident
A number of parties can be held liable in a big rig accident, including:
The truck driver
The company that employed the driver
The manufacturer of the commercial vehicle or a part of the vehicle
The entity charged with maintaining the truck (if not the company)
You may notice that the truck driver's employer can be held liable in a civil suit. This is due to a legal concept known as respondeat superior, or "let the superior make answer." This means that the driver's employer is vicariously responsible for the driver's actions, providing the accident was unintentional and occurred within the driver's scope of employment. "Within scope of employment" means that the driver was performing work duties, such as making a delivery, when the accident occurred.
We are dedicated to winning for our clients.
Five-Ton Trucks and Federal Commercial Vehicle Regulations
So, how do you know if a truck is operating under federal regulations? Because commercial vehicles, tractor-trailers, and five-ton trucks are so large and difficult to operate, the drivers need special training and licenses to operate them. There are also strict regulations regarding the loading of these vehicles and hours of operation. The commercial trucking industry is overseen by the Federal Motor Carrier Safety Administration (FMCSA). Among the regulations the FMCSA attempts to enforce include:
Weight limits: A fully loaded tractor-trailer can weigh no more than 80,000 pounds.
Blood alcohol content (BAC): The threshold for being legally drunk while driving is lower for drivers of commercial vehicles than it is for non-commercial drivers.
Work hour limits: The FMSCA limits the hours a driver can drive in a week, in a shift, and without taking at least a 30-minute break (drivers are required to keep detailed operation logs).
Driver certification includes passing the certification processes and keeping up with re-certifications. Driving with an expired certificate is a clear violation.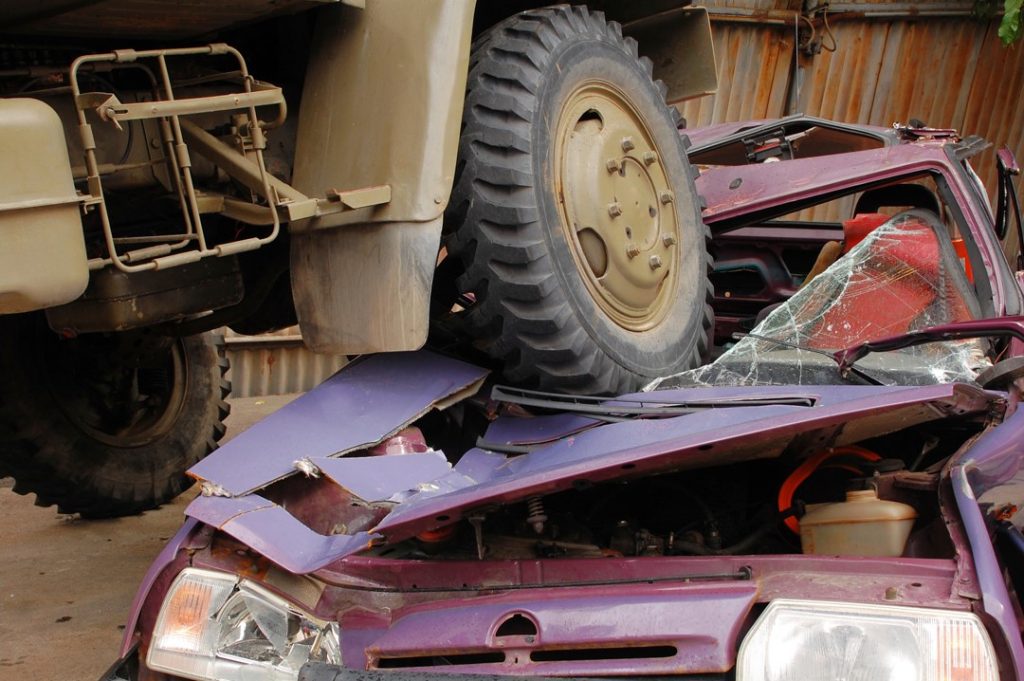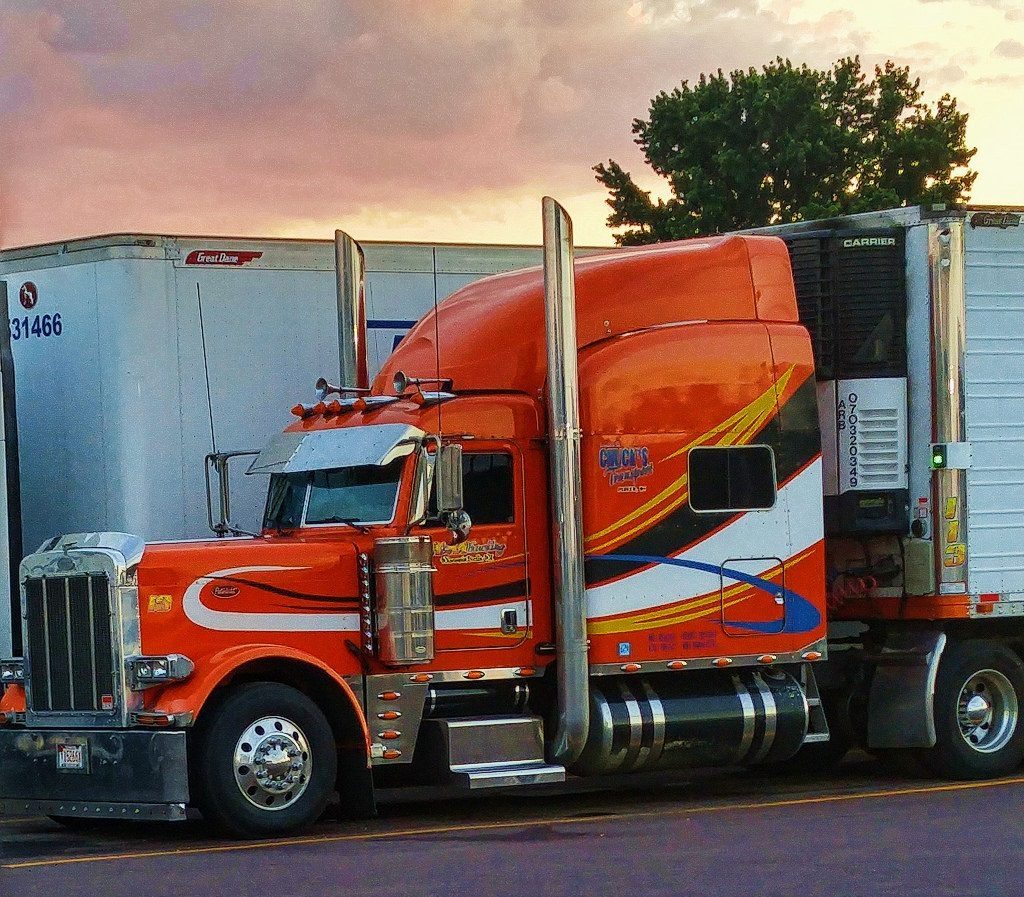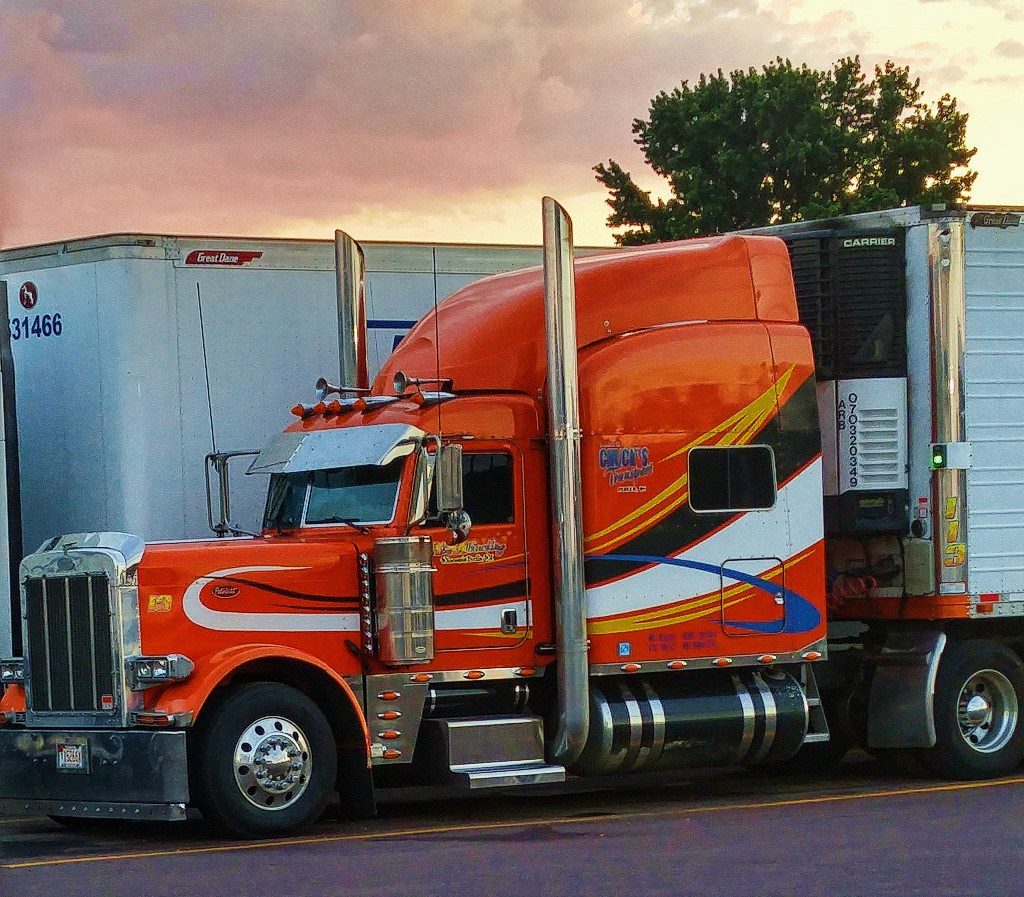 Can These Regulations Be Used to Prove Negligence?
The FMCSA and United States Department of Transportation (DOT) enforce safety precautions under Title 49 in the FMCSA guidelines. In addition to the above regulations, the DOT requires all trucks to be equipped with up-to-date parts that run smoothly. This means that a truck must undergo maintenance and cannot be operated with faulty equipment.
If a company allows the use of a truck that has not been properly maintained, they are negligent. The company can be seen as negligent even if they did not know about a faulty part, as they should be running routine checkups. The company's negligence can also be proven if they violated employee safety and health standards.
Of course, negligence can include the use of a cellphone or the driver's disobedience of general traffic laws as well.
It's important to note that multiple parties can be negligent at the same time. For example, a driver can be held responsible for neglecting to follow traffic signals or safety protocols. That company (or the company's maintenance group) can be negligent if they allowed the truck to be driven when the brakes were not functioning correctly. The actual manufacturer of the brakes is negligent if they installed and/or sold a defective product. Defective brakes, engines, or other parts can also be grounds for a product liability case. Contact an experienced attorney to determine which case might apply to your specific situation.
Furthermore, if a company hired a truck driver who was not licensed or qualified, both parties can be pursued for compensation. The company is negligent also if they allowed a driver to continue working without renewing the proper certification.
What Can I Do?
If you have been injured in an accident with a truck, you may be entitled to significant compensation. To ensure that you get the financial settlement you deserve, it is important that you have the representation of an experienced Louisville auto accident lawyer. At Kaufman & Stigger, PLLC, our Louisville truck accident attorneys have over 90 years of combined experience representing injury clients in Kentucky and Indiana, winning them substantial settlements.
How Much Will It Cost to File a Claim?
It won't cost you anything to file a claim. Kaufman & Stigger, PLLC, charges no upfront fees to represent you. We only collect fees if we win your claim or achieve a settlement that you approve. Remember, contacting us will cost you nothing. Your initial consultation is free. If we decide to represent you, you pay nothing until we recover on your behalf.
But you'll need to act quickly, so that we can investigate your accident and collect all the evidence that will be needed for settlement or trial. In some cases, you may only have one year to file a claim. In other cases, you may have two years. The best way to understand and know your rights is to call Kaufman & Stigger, PLLC, at (800) 937-8443.
Frequently Asked Questions
Under Kentucky law, if you are injured in a truck accident, you have one year to file your lawsuit. The time starts from the date of the injury in most cases. If you miss this deadline, it's possible that you will not be able to get compensation for your injuries.
Anyone injured by a commercial truck in Kentucky can seek compensation for all injuries and financial losses that came from the accident. These damages are typically medical bills, lost time from work, cost of rehabilitation and permanent disability. Other damages are more difficult to determine but are still allowed such as pain and suffering, mental anguish, loss of consortium and quality of life.
If you are injured and are unable to do your previous job, you can seek compensation for future lost wages and for job retraining. Kentucky law allows a victim of another's negligence to seek all foreseeable and reasonable financial losses that came from the accident.

With the NO FEE PROMISE, you never pay us a fee unless we win or settle your case Call us for a free consultation.