Our Attorneys Are at the Top of Their Fields
At Kaufman & Stigger, PLLC, we strive to be the best law firm we can be. What is our number one goal? Getting our clients what they need. Part of our job is being very active in the legal community, which helps both our clients and people across the country! As a result of our accomplishments, we have been honored with the following awards and memberships.
Rated 10.0 Superb on Avvo.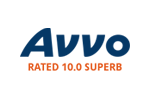 Our founding attorney, Marshall F. Kaufman, has a perfect 10.0 rating on Avvo, a lawyer listing site that grades its members on client satisfaction, peer appreciation, and legal practices. The rating is helped by Marshall's active engagement with clients through his Avvo profile, which shows his specialties, billing, and reviews (and even his free consultation contact)!
Members of the American Association for Justice.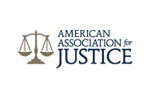 Formerly the Association of Trial Lawyers of America, this national network provides resources and support for trial lawyers. Our attorneys are proud to be part of this organization, which promotes a fair and effective justice system where any wronged person can take on the most powerful interests in the courtroom.
Top 1% of National Association of Distinguished Council.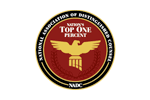 Marshall Kaufman is honored among the best attorneys in the nation. The National Association of Distinguished Counsel is a prestigious organization that promotes the highest standards of legal excellence. Membership is by invitation only and the process is very selective. Less than 1% of United States attorneys belong to NADC.
Included in Super Lawyers®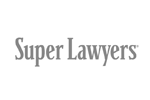 Kaufman & Stigger, PLLC, was selected for Super Lawyers® as a firm. This nationwide ranking service for outstanding lawyers looks through more than 70 practice areas for legal professionals who have achieved a high level of peer recognition and career success. Marshall Kaufman has been recognized as a Super Lawyer since 2011 and Jimmy Kaufman, Matt Kaufman, Chris Leopold, and Kat Thompson have been recognized as Rising Stars.
AV Preeminent® by Martindale-Hubbell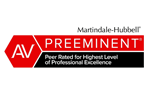 This peer-rated service rewards the highest level of professional excellence. In 2017, Kaufman & Stigger, PLLC, was rated AV Preeminent® (the top rating) for Louisville, Kentucky. Marshall Kaufman was also personally rated AV Preeminent®!
Members of the Million Dollar Advocates Forum®, Multi-Million Dollar Advocates Forum®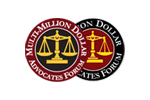 As a law firm that has won millions of dollars in settlements and verdicts for our clients, select Kaufman & Stigger, PLLC attorneys have lifetime memberships to the Million Dollar Advocates Forum® and Multi-Million Dollar Advocates Forum®.
Top Pick on Expertise's Best Car Accident Lawyers in Louisville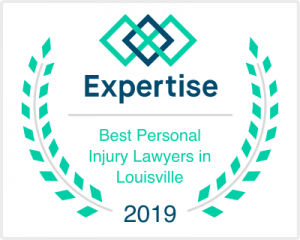 Out of 138 car accident attorneys in the Louisville area, Expertise.com picked Kaufman & Stigger, PLLC, as one of its "top picks." The website's goal is to connect people with the best local experts. This hand-picked list was based on reputation, credibility, experience, availability, and professionalism.
Indiana Trial Lawyers Association
Trial lawyers are a special breed, and the Indiana Trial Lawyers Association was formed out of the need to nurture and protect the constitutional rights of people in the Hoosier State. This advocacy organization provides continuing legal education to lawyers as well as a strong lobby team working to preserve the role of the courts in protecting families.
Indiana Bar Association
It's the largest legal organization in the State. The Indiana Bar Association was born in 1896 in the Indiana House of Representatives (one notable president was former U.S. President Benjamin Harrison!) and is dedicated to advancing the law, serving the public, and promoting excellent legal work.
Kentucky Bar Association
The mission of the Kentucky Bar Association is to keep legal practitioners in the Commonwealth obeying rules and ethical guidelines. Continuing legal education is a must for Bar members, and has been almost since the first meeting of Kentucky lawyers in 1871!
Kentucky Justice Association
There's no justice like Kentucky justice – the Kentucky Justice Association affirms and celebrates the voice of consumers. Association members are committed to improving legal services for Kentucky families. They do this through learning all the latest laws and verdicts, and providing informative programs, publications, and community service projects for Kentucky residents.
Louisville Bar Association
Motto: Pride in the profession. Service to the community. The Louisville Bar Association is voluntary, but that doesn't make it any less important. Being actively involved with this local Association gives lawyers a leg up on education and development programs in Jefferson County, and promotes involvement in the community.
When you call Kaufman & Stigger, PLLC Injury Lawyers, you will talk to a team with decades of experience helping injured clients.