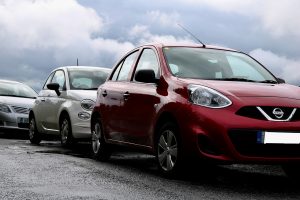 Traffic levels on New Circle Road never seem to be at manageable levels. Of course, morning and afternoon rush hours only serve to make things worse.
Drivers can monitor their own speeds and maintain proper space between other vehicles, but it only takes one motorist to behave carelessly to cause a major crash drawing in multiple motorists.
These careless errors made while traveling at the usual high speeds seen on New Circle Road can lead to devastating crashes. Victims can be left with serious injuries and require days or weeks of medical care to have some hope of returning to full health.
Collision Involving an Injury in Lexington
A multi-car accident injured at least one person in western Lexington Thursday morning. LEX18-TV reports the accident happened along the inner loop of New Circle Road just before the Versailles Road interchange.
According to reports, the accident between three vehicles occurred sometime before 7 a.m. Lexington police responded to the scene to help direct traffic onto Harrodsburg Road and away from the area so that emergency crews could administer aid.
The crash resulted in at least one injury. The victim's condition has not been released. The cause of the accident is still under investigation.
Earning Help for Lexington Accident Victims
Victims injured by the negligence of another driver may assume they'll get their hospital bills paid for. Sadly, that's never a given for victims who may be completely innocent in an accident. They often end up paying out-of-pocket for some or all of their damages and their medical recoveries when they trust that an insurance company to do what's fair.
Insurance companies work to increase their own profits, and providing support for the hardships you've been put through isn't good for their bottom line. That's why it's usually necessary to file a claim for damages against the at-fault driver's car insurer. This civil claim clearly lists every medical bill the victim has received and every paycheck he or she has lost while missing work.
Insurance companies can be forced to cover these costs and much more. Victims can pass on thousands of dollars in support when they don't take advantage of every benefit available to them.
Contact a Personal Injury Lawyer Serving Lexington Victims
Insurance companies may have a set strategy to rob victims of the compensation they need to recover physically and financially, but having a legal expert on your side evens the playing field. A skilled attorney can even turn the odds in your favor.
The lawyers at Kaufman & Stigger, PLLC, of Lexington work with accident victims and their families to make sure they know their rights and what they should demand in compensation.  For a free and confidential evaluation of your injury case, contact Kaufman & Stigger, PLLC today, by clicking here.