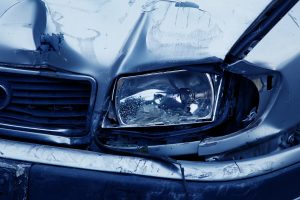 Intersections along any busy highway in Louisville can be dangerous spots for motorists. Drivers can pull out in front motorists. Motorists on highways can also be traveling too fast and cause those trying to enter the highway to misjudge how close another vehicle is.
The results can be devastating. Vehicles can collide and drivers and passengers can be at risk of major injuries and even the loss of life.
One Driver Killed and One Injured in Preston Highway Accident in Louisville
A driver lost his life after a collision while trying to turn onto a highway in Louisville Friday night. WHAS11-TV reports the accident occurred around 8 p.m. along Preston Highway at the intersection of Reading Road near Temple Cemetery on July 1, 2022.
Louisville Metro Police say a man was trying to turn onto the highway from Reading Road when his vehicle was struck in the side by another vehicle traveling northbound. The driver was taken to University Hospital where he tragically died a short time later.
The woman driving the second car was also taken to University Hospital with what were described as non-life-threatening injuries.
LMPD's Traffic Unit was called in to try to determine what led to the crash.
Support for Victims and Families After a Louisville Car Accident
Families who have tragically lost a loved one can be left with enormous bills and also have to deal with the loss of income a victim suddenly can no longer provide. A surviving victim of an accident will receive a stack of medical expenses during recovery and get behind on regular monthly bills while missing time at work.
For families, it's critical to file a comprehensive wrongful death claim against an at-fault driver's car insurer. This claim asks for funeral costs and reimbursement for the guidance and income the deceased will no longer be able to offer close relatives.
For surviving victims, an injury claim filed against an at-fault driver's auto insurance provider asks for support for all medical costs now and those anticipated in the future. Injured victims may also seek money to pay for the time they have to miss away from their jobs. The emotional trauma victims endure could also earn additional compensation.
Contact a Louisville Car Accident Lawyer
If you or a loved one have been the victim of a careless driver's mistake, it's good idea to know about your rights before talking with a car insurance company. Insurance companies hope that victims and their families aren't made aware of the benefits available to them so they can limit the support they have to provide.
Go over your case with a Louisville Car Accident Lawyer you can trust to be on your side and fight for your financial support. To discuss your case in a free consultation with a real Kentucky lawyer, contact Kaufman & Stigger, PLLC today, by clicking here.