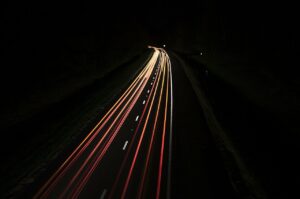 Rural roads across LaRue County can be narrow and curvy. The degree of difficulty in driving these roads after sundown can be formidable. Drivers can glance at a cellphone or just not notice their building speed and suddenly veer into the path of oncoming traffic.
These mistakes can leave car accident victims with serious injuries and also threaten the lives of everyone involved.
Weekend Crash Kills Two Women in LaRue County
A devastating crash involving two cars claimed two lives late Sunday night south of Louisville in LaRue County. WAVE-TV reports the accident occurred in the 1900 block of Bardstown Road east of Hodgenville on July 17, 2022.
Kentucky State Police responded to the scene sometime after 10:15 p.m. They say a Chrysler 300 was traveling south when it crossed the center line for an unknown reason. The Chrysler then struck a Dodge Charger that was traveling north.
A passenger in the Charger, a 41-year-old woman from Sonora, was rushed to Baptist Health Hardin but later died from her injuries. A passenger in the Chrysler, a 34-year-old woman from Lebanon, died in the crash.
The drivers of both vehicles were airlifted to the University of Louisville Hospital with what were described as life-threatening injuries. Another passenger in the Charger was taken to Baptist Health Hardin and is expected to recover.
Support for Victims and Families After a LaRue County Accident
Under Kentucky law, accident victims and their families can seek support to help with all costs that stem from a devastating car accident. Families may file an accident claim against the auto insurance provider for an at-fault motorist.
A family that lost a loved one due to a careless driver's mistake could file a wrongful death claim against the driver's car insurance company. This claim would seek assistance with funeral costs and ask for help in replacing the income the deceased can no longer provide close relatives in the years to come.
Surviving victims of an accident will endure often astronomical medical bills and at the same time have to suffer the loss of income while they must miss work. These hardships can be compensated. The physical pain and emotional trauma victims are put through also act to increase any financial support victims receive through an insurance settlement.
Contact a Kentucky Car Accident Lawyer
Accident victims and their families often wonder if they need an attorney, and the answer is almost always yes. Agents for insurance companies have years of experience and are good at their jobs, which is to pay you as little as possible or nothing at all. You need someone just as experienced to help you level the field.
Contact a Kentucky Car Accident Lawyer serving LaRue County, Hardin County, and Marion County victims. We offer a free consultation to victims and family members. It's a chance to hear about the benefits available to you and how to best force an insurance company to do the right thing and provide fair support.