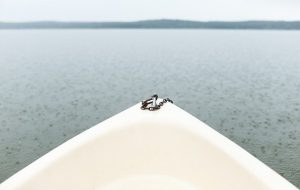 Thanks to many years of public awareness and education campaigns, our society has come to an understanding about the dangers of drinking and driving. But that awareness still lags when it comes to boating under the influence. Unfortunately, the same hazards that arise from driving a car while intoxicated apply just as much to maritime activities.
Not only does Louisville sit directly on the banks of the Ohio River, but residents of Northern Kentucky also have easy access to many other lakes and rivers, such as Taylorsville Lake State Park and Cumberland Lake. This means we have plenty of options when it comes to water pastimes—motorboating, water skiing, kayaking, and more.
And while people naturally want to enjoy a beer or two while enjoying a day at the lake, over-intoxication can have serious consequences for everyone involved.
Boating Claims Many Lives Each Year
In 2015, the United States had thousands of recreational boating accidents that led to 626 deaths and more than 2,500 injuries. That is a rate of 5.3 deaths per 100,000 registered recreational vessels and represents a 2.6% increase over the year before. In cases where the primary cause was known, alcohol use was the leading factor in fatal boating accidents. Clearly, boating and alcohol do not mix.
There is a great diversity in watercraft on the Kentucky waterways, and each poses its own set of dangers if not operated correctly. You'll find both open- and closed-cabin motorboats, jet skis, sailboats, and airboats. Many boats can travel at extremely fast speeds.
How Do Boat Accidents Usually Happen?
Common boating mishaps include collisions with other vessels; collisions with a fixed object, such as the shore, a post, or a rock; running into a swimmer; or overturning the boat. When boat operator's senses are impaired, he lacks proper awareness of his surroundings and the reactions times necessary to safely navigate crowded waterways. Anyone who choses to operate a boat while intoxicated is putting himself and everyone around him at risk.
Contact a Louisville Personal Injury Lawyer today
Kentucky has strict laws regarding the safe operation of boats. If you or someone you love has been involved in a watercraft accident that may have been the result of alcohol or drug use, you need a lawyer. The legal team at the Louisville office of Kaufman & Stigger, PLLC, understands boating laws and regulations and can advocate on your behalf. Contact us today at (502) 458-5555 to schedule a free consultation.