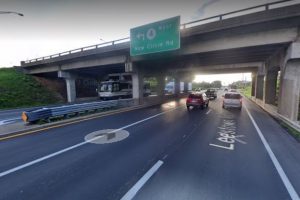 Louisville is a crossroads for several Kentucky interstates and when one vehicle experiences a problem it can quickly affect numerous other cars on the road. The high speeds allowed on interstates only magnify the consequences of any collisions that occur. These hazards are seen every day on Interstate 265 because it connects traffic from so many different parts of Louisville.
The Kentucky State Patrol responds to accidents on I-265 365 days a year. In 2018 they recorded 844 collisions along the interstate. Those accidents tragically led to 4 people losing their lives and another 148 people suffering injuries.
Deadly Accident After SUV Driver Loses Control in Louisville
One driver was killed and another injured in a devastating crash Wednesday morning in eastern Louisville. WDRB-TV reports the accident took place around 8:30 a.m. in the northbound lanes of Interstate 265 near Taylorsville Road on April 7, 2021.
Louisville Metro Police found that the driver of an SUV somehow lost control of the vehicle, hit a traffic barrier, and ended up colliding with a work van. The driver of the SUV was pronounced dead on the scene. The driver of the work van was rushed to University Hospital with injuries.
The Louisville Metro Police Traffic Unit shut down all northbound lanes of the interstate for a time to investigate the accident.
Finding Aid for Victims and Families After Louisville Accidents
Drivers can be focused on their own safe travel on interstates and not see other out-of-control vehicles or hazards in nearby lanes. They may have little time to avoid a frightening collision and serious injury.
Victims can find themselves in the hospital getting the care they need but perhaps question just who will pay for the high costs of hospital care and ambulance fees. These expenses can overwhelm an innocent victim while they are recovering and are forced to miss time at work.
In these situations, a victim can petition the insurance company representing a driver found at fault. Compensation can be requested for all financial burdens a victim experiences as well as the bills expected from medical care needed in the future.
For families who have lost a loved one due to the carelessness of someone else, a wrongful death claim can be filed against the at-fault party's insurance provider. This claim can ask for assistance with the cost of estate settlement, funeral and burial expenses, and even provide reimbursement for the financial support the deceased would have provided the family in the future through their job.
Contact a Louisville Car Accident Lawyer
Accident victims and their families often wonder if they need an attorney, and the answer is almost always yes. Insurance company agents have years of experience and are good at their job which is to pay you and your family as little as possible or nothing at all. You need someone just as experienced to help level the field.
Talk to a Louisville Car Accident Lawyer you can trust to be on your side and fight for your family's fair compensation. For a free consultation on your options and rights as a victim, contact Kaufman & Stigger, PLLC today, by clicking here to reach out to them online.