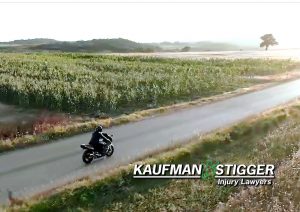 Motorcyclists can face hazards from any drivers. Motorists can pull out in front of them or veer over into their lanes simply because they didn't take the time to spot a rider nearby.
These mistakes are especially devastating when the driver of a large truck becomes careless. These big rigs present a massive obstacle to anyone on a motorcycle, and avoiding a collision is that much harder. When an accident occurs, riders may suffer serious injuries and quickly have their lives threatened.
Motorcyclists Killed in Collision with Big Rig in Laurel County
An early-morning crash involving a semi-truck and a motorcycle in Laurel County claimed the life of a rider. WKYT-TV reports the tragic accident occurred around 5:45 a.m. Tuesday morning on June 21, 2022.
The Laurel County Sheriff's Office responded to the scene on US 25/Laurel Road near the Glenview Road intersection, north of London. They found that a collision between a motorcyclist and a tractor-trailer left the rider badly injured. The victim, a 55-year-old man from East Bernstadt, was pronounced dead on the scene.
The driver of the big rig was identified as a 63-year-old man from London. He was apparently not injured in the crash. Laurel County Sheriff's Investigators continue to sort out how the accident occurred.
Finding Assistance for Families After a Laurel County Motorcycle Accident
Families who have lost a loved one in a motorcycle accident should be left in peace to mourn their loss. Unfortunately, the bills that follow an accident may begin to arrive in a few short days after a tragedy. And if a careless truck driver is to blame for a fatal collision, those bills shouldn't be the family's worry.
A wrongful death claim filed against the responsible driver's insurance provider may become necessary. Close relatives will face the costs of burial, emergency response, and face other extreme financial difficulties. A claim can ask for assistance with these expenses and other losses, like the income the deceased can no longer provide through a weekly paycheck.
What's more, when a truck driver is involved, an additional claim could be filed against the driver's employer. A trucking company may bear some responsibility to the family after their employee's mistake.
Contact a Laurel County Motorcycle Accident Lawyer
Sadly, families must monitor every move an insurance company makes in the wake of a tragic motorcycle collision. Insurance adjusters often try to blame motorcyclists for their own accidents no matter what a collision report states. This is an unfair practice used to avoid providing a victimized family the support they need.
Talk to a London Motorcycle Accident Lawyer free of charge, to make sure your family is made aware of their rights. The attorneys at Kaufman & Stigger, PLLC, use a combined 100 years of local experience in helping clients and their families secure fair support in the wake of a tragedy. To discuss your case, contact Kaufman & Stigger, PLLC, today, by clicking here to schedule a free consultation.