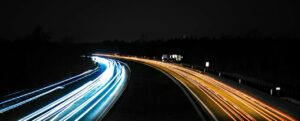 After sundown, Louisville traffic levels drop, but the drivers that remain can become more careless and reckless. At night, more caution is needed. Longer looks in both directions are necessary before any turn or any lane shift. A glance isn't always enough to judge the distances of other vehicles.
Even a slight mistake can put vehicles in the path of other motorists traveling at full speed. These errors can lead to devastating accidents and victims involved might suffer severe injuries and even have their lives threatened.
Two-Car Weekend Collision Leads to Fatality and One Injury in Louisville
A tragic collision in eastern Louisville claimed one life and left one person injured late Saturday night. WDRB-TV reports the accident occurred along Taylorsville Road at Houston Boulevard on April 23, 2022.
Louisville Metro Police say a car was driving west on Taylorsville Road around 11:15 p.m. when the driver tried to make a left turn onto Houston Boulevard. A collision occurred with a vehicle heading east.
Both drivers were rushed to the hospital. One victim, a 59-year-old man from Louisville, died a short time later at the hospital. The other victim's injuries were not considered life-threatening.
LMPD's traffic unit continues to investigate the circumstances surrounding the accident.
Support for Victims and Families After a Louisville Car Accident
Families who have lost a loved one in a tragic accident are protected under Kentucky law. They are encouraged to file a wrongful death claim against an at-fault driver's insurance coverage. This claim helps earn support for the costs of a funeral and bills for emergency services.
This civil claim is also used to replace the income a family may have counted on the deceased for through a weekly paycheck. In short, a wrongful death claim helps the family stay out of debt in the present and then provides assistance to make sure the family has what they need in the years ahead.
For injured victims, a claim for damages is another way to ensure every cost of recovery is the responsibility of the insurance company representing the at-fault motorist. Settlement compensation is used to pay all hospital bills and physical therapy costs. It's also used to make up for lost paychecks at work.
Contact a Louisville Car Accident Attorney
The damages listed above are just some factors that can earn financial support for victims and their families. There are many other hardships that might earn additional support. If you or a loved one are the victim of a careless accident, schedule a free consultation with Kaufman & Stigger Injury Lawyers of Louisville.
This case evaluation is a confidential and it's a no-risk way to find out what your case may be worth. Absorbing the costs of a terrible accident yourself only allows the insurance company for a careless or reckless driver to escape responsibility. Don't let an insurance adjuster rob you or your family of the care you'll need to rebuild your lives.