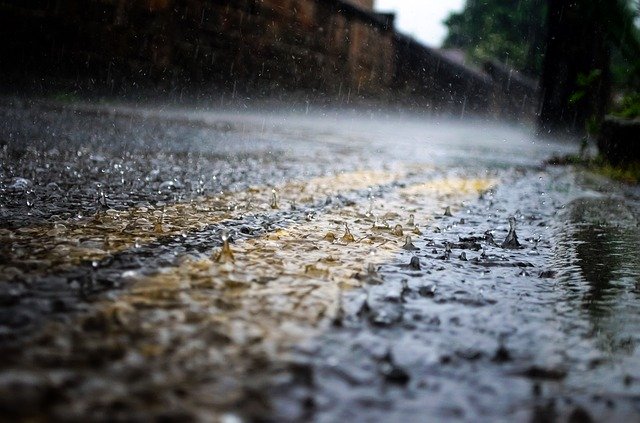 If you've driven long, you've probably felt a that out-of-control slide when your car hydroplaned. Most of the time you slip a couple of feet and then your tires finds some road to grip, and you go on your way. But sometimes it doesn't work out so well and the car slides off the road or into another car.
So when this happens, who's fault is it?
Hydroplaning Liability
We all drive in different kinds of weather, and sometimes the conditions are a primary cause of an accident. So who is to blame? The law doesn't directly say one person is to blame for a weather-related crash, rather it says that whichever driver is negligent is at fault in the accident and will have to pay for any injuries caused by the accident.
However, if a driver hits some water on the roadway and hydroplanes, does it make sense that the driver was negligent because the water was on the roadway? At first blush, maybe not. But should the other driver whose car was hit be negligent?
All drivers have a duty to drive according to weather conditions, and if there is standing water on the roadway, then that driver should slow down to accommodate for the current road conditions. Additionally, the tires of the hydroplaning driver could be an issue too. If the treads were worn, then they would be more likely to hydroplane.
A Recent Tragic Fatal Crash
The Lewis County Sheriff's Office reports that two vehicles collided around 4 pm Monday, May 18, 2020, on the AA Highway nine miles west of Vanceburg Kentucky. The sheriff's office says that the accident happened when a Toyota Corolla was traveling westbound and a pickup truck coming eastbound hydroplaned and slid into the Corrola.
Both cars were extensively damaged, and the driver and two passengers from the Toyota were taken to Meadowview Regional Medical Center in critical condition. Tragically, the driver of the Corolla died at the hospital. The driver of the pickup was also taken to the hospital in serious condition.
What to Do if You've Been Injured by a Hydroplaning Driver
After any crash involving a serious injury, speak to an attorney before speaking to an insurance company. Good injury attorneys in Kentucky will provide you with free advice which is in your best interest.
If the insurance company tells you that it wasn't their client's fault because it was that weather that caused the crash and not their client, don't listen to them. Call an attorney who knows the law and can help you get the compensation that you have coming to you under the law. Insurers don't want you to know about the compensation which is owed to you to assist during these difficult times.
Contact a Personal Injury Attorney Today
Accident victims often wonder if they need an attorney, and the answer is almost always yes. The insurance company agents have years of experience and are good at their job which is to pay you as little as possible or nothing at all. You need someone just as experienced to help you level the field.
Talk to a Personal Injury Attorney you can trust to be on your side and get you what is yours under the law. The attorneys at Kaufman &  Stigger, PLLC, have that knowledge and a combined 100 years' experience in helping clients get the results they deserve. To discuss your case, contact Kaufman & Stigger, PLLC today.