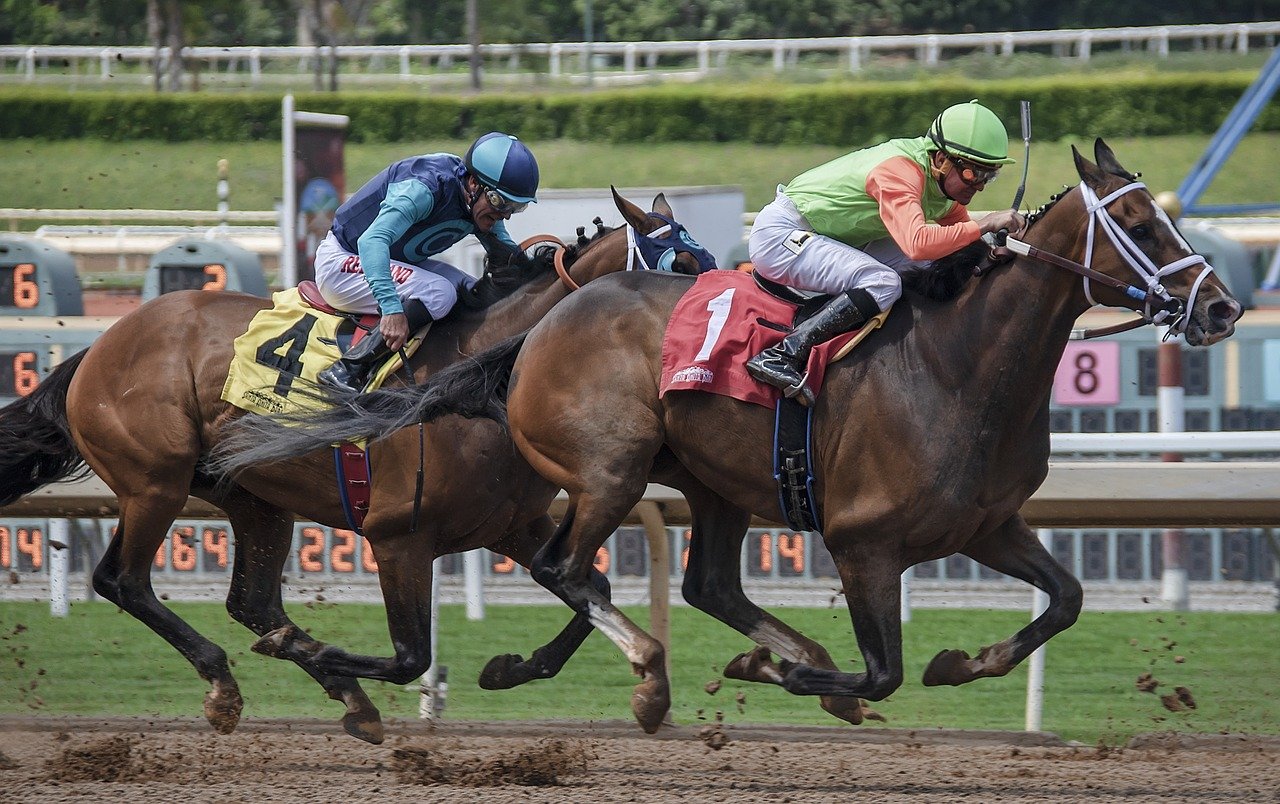 Every spring the blooms emerge in Louisville to announce it's time for the "run for the roses" at Churchill Downs. The first Saturday in May is an unofficial holiday dedicated to Thoroughbred racing, Derby fashion, and drinking mint juleps.
Attendees of the Kentucky Derby will come from every state and from across the world to see and be seen at the greatest horse race/fashion show on the planet. Celebrations will go off morning, noon, and night and those parties will ring out in every corner of Louisville.
Of course, extending that well-known Kentucky hospitality to our guests does bring with it some inconveniences and, unfortunately, the risk of accidents.
Kentucky Derby Traffic Hazards in Louisville
Already packed roads in southern Louisville can surge with traffic in the ramp-up to the race. Parts of other thoroughfares, like Central Avenue, will shut down to all vehicles.
Those visitors that have had a bit too much refreshment can cause a stir for other revelers. And of course, getting behind the wheel after consuming alcohol at a Derby Party is a dangerous and illegal choice that people continue to make every year.
Kentucky Derby Pedestrian Dangers
It's all about sleek, powerful horses on Derby Day but most people will rely on their own two feet while coming and going from Churchill Downs.
Drivers must keep pedestrian safety a top priority for guests especially on stretches of road that haven't been closed for the event. Metro Police will monitor crosswalks and sidestreets where pedestrians and vehicles will meet. Louisville's Metro Police Department has a list of 2021 Derby Street Closures on their website.
Over two dozen streets are closed beginning on the Wednesday before the race, but drivers in the area must monitor the lanes and crosswalks on the remaining streets for Kentucky Derby travelers. Motorists are required to show caution in any area that might have people on foot moving about. And Derby pedestrians could be almost anywhere.
If you are the victim of a pedestrian or bicycle collision with a car, truck, or SUV and seriously hurt, please contact our Louisville Pedestrian Accident Attorneys to talk over your options. Insurance companies for careless drivers can question your account of an accident and the severity of your injuries even when accident reports and medical charts clearly back you up. Don't leave your injury and financial recovery in the hands of insurance agents.
Kentucky Derby Car Accident Dangers
In a normal year, the Kentucky Derby can attract more spectators than the Superbowl. The race can host up to 150,000 spectators, and those visitors travel in from every direction and by every means of transportation available.
The race to get to Churchill Downs will start well outside Louisville. Interstates and highways entering Derby City will definitely carry more traffic than usual. Interstate 65 and Interstate 264 will handle the biggest load and the flow will remain continuous at the Taylor Boulevard, 3rd Street, and Crittenden Drive exits.
Drivers unfamiliar with the local layout will be easily distracted. Road closures can make travel even more confusing for motorists. Some will drift through lanes as they try to interpret navigation assistance and read street signs. They won't always pay attention to the other cars on the road and some will travel too fast when considering the added congestion.
Your car or motorcycle could sit in front of a distracted driver who is looking at a phone screen when he or she fails to brake. Once you've been hit and suffered a serious injury, you should make time to discuss what happened with a Louisville Car Accident Attorney.
Even if you are visiting from another state, you'll still want someone familiar with Kentucky roads and the traffic laws that govern them. A local attorney can investigate the scene of an accident and deal with Louisville Metro Police to get their report on what happened. After a traumatic event, you deserve the most support possible to heal from your injury and get you back to your normal life.
If you travel with a horse trailer or are involved in a collision with a horse trailer please check out our Kentucky Horse Trailer Accident page for a look at what you should do.
Kentucky Derby DUI Driver Dangers
The Kentucky Derby celebration can go on for days and it isn't just confined to the Churchill Downs Complex. The fun goes day and night and the partying can tempt some drivers to get behind the wheel after having too much to drink.
Drivers can leave parties not realizing they are impaired. They might get behind the wheel and force an impact with your vehicle. That driver could face DUI charges after crashing into you.
The driver could face criminal charges and it's important that you know how that will affect your case when you file a claim to collect compensation. A Louisville DUI Accident Lawyer will answer these questions for you and make sure your pain and your financial hardships aren't ignored by an insurance company.
Enjoying the Race And Staying Safe
The Run of the Roses may look a bit different this year, but Kentucky's love for and pride in its horses will be on full display. To help everyone enjoy their experience Louisville's City Government Website has an information page ready for locals and visitors with instructions on how to get important alerts.
Hosting an event that is watched worldwide and witnessed locally by tens of thousands of revelers presents its challenges, but Louisville residents have always exceeded expectations.
Visitors and locals will endure road closures and crowds in the days leading up to the Kentucky Derby. It will pay to practice patience for the entirety of the event. Showing southern hospitality to all of our guests and a little extra caution on the roads will help bring another Kentucky Derby to a successful close.
Contact a Louisville Personal Injury Lawyer Today
While we hope that everyone has a safe, fun, time during the derby, if you or a loved one suffers a serious injury due to the negligence of a careless driver while in Louisville, please contact Kaufman & Stigger, PLLC for a free and confidential consultation on your case. Find out how we can protect you until you're back on your feet again.