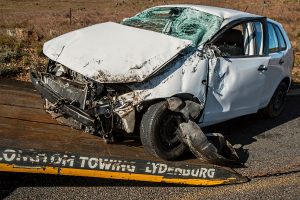 Busy intersections can be dangerous places for motorists, especially during the morning rush as people are hurrying to work or school. One driver making the wrong move or hesitating can put a car in the direct path of oncoming vehicles and those vehicles following behind.
The Lexington Police Department responds to these dangerous wrecks every morning. In 2019, they listed the intersection of Nicholasville Road and Reynolds Road as the worst in the city for collisions. The intersection was responsible for 33 accidents over the entire year.
Distracted drivers can glance at their phones, or misjudge how close oncoming cars are, and make a hazardous decision that puts every other motorist entering the crossroads at risk.
Lexington Two-Vehicle Crash and Car Fire
Two vehicles collided in south Lexington Thursday morning causing multiple injuries. WTVQ-TV reports the accident occurred at the intersection of Nicholasville Road and Reynolds Road before 7 a.m. on December 3, 2020.
The front-end crash involved an SUV and a car. Witnesses report that the impact sparked a fire in the engine compartment of one vehicle. It was quickly extinguished. There were injured victims being treated on the scene.
The cause of the accident and the extent of the injuries has not been released.
Support for Lexington Accident Victims
An accident can change the outlook of an entire day, week, or month for victims. You may have begun the day on your way to work, school, or the store but you could suddenly be facing a lengthy recovery in the hospital. You can be left to cope with a painful injury while also having to stress over doctor bills and meeting cost-of-living expenses during the healing process. You may not even be able to attend work to try to make money to pay the mounting debt.
In these cases, innocent victims left with an injury by a careless driver are well within their rights to expect compensation from an at-fault driver and his or her insurance company. You are permitted to file a claim for damages against the insurance company to try to recover money to pay for hospital bills and rehabilitation costs. That compensation can even consider medical care expected in the future and the paychecks you continue to miss at your place of employment.
Accident victims in Kentucky are allowed up to one year to file a claim over their injuries. This statute of limitations doesn't provide a lot of time to collect evidence, locate witnesses, and gather the documents you'll need to build your case. The sooner you can file your case, the better. A Kentucky attorney representing you can help with these details to construct a strong case.
Contact a Lexington Car Accident Attorney
Talk to a Lexington Car Accident Injury Attorney you can trust to be on your side and fight for your fair compensation. The attorneys at Kaufman & Stigger, PLLC, have that knowledge and a combined 100 years' experience in helping clients get the compensation they'll need to make a full recovery. To discuss your case, contact Kaufman & Stigger, PLLC today, by clicking here to contact them online.