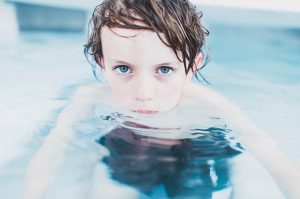 One of the most popular summer pastimes for Louisville children is playing in a swimming pool. Unfortunately, the risk of accidents is high if proper safety guidelines aren't followed. Whether your child is just learning to swim this summer or has been swimming for years, here are some things that every parent should keep in mind.
How Many Kids Are Hurt?
According to the Centers for Disease Control and Prevention, in the ten years from 2005 to 2014, an average of 3,536 fatal unintentional drownings (non-boating related) occurred every year in the United States. Of those, about 20% involved children 14 or younger. More than half of the drowning victims treated in emergency rooms required further care.
Nonfatal drowning can lead to severe brain damage that can result in long-term disabilities, including memory problems, learning disabilities, and permanent loss of basic functioning.
Most frightening of all, drowning is the #1 cause of death among children aged 1 to 4 (following congenital birth defects).
Safety Tips for Parents
Never leave children unattended in or near water.
Teach your children how to swim. Formal swim training is a leading preventer of swimming accidents.
Install proper barriers, covers, and alarms on and around your home pool and spa.
Don't allow yourself to get distracted while supervising children in a swimming area.
Know what to do in an emergency. Learn CPR and basic water rescue skills.
Children with seizure disorders should take extra care while swimming (or might need to avoid swimming all together).
One of the lesser-known causes of swimming pool drowning is circulation entrapment. This is when a swimmer is caught in the suction generated by the drain of a pool, hot tub, or spa. Hair, jewelry, clothing, or a limb can get stuck in the drain, and the swimmer can't escape. This most commonly affects young swimmers who lack the strength to detangle themselves.
Louisville Swimming Pool Accident Attorneys
While fun, swimming pools pose a serious risk to young swimmers. No matter how careful you are as a parent, you can't protect your children from the negligence of someone else. If your child has been injured in a swimming pool accident, you need an experienced advocate who will fight to get the compensation you need to take care of your child. The knowledgeable and caring legal team at Kaufman & Stigger, PLLC, has the expertise necessary to protect your family. Call (502) 458-5555 today to schedule a free consultation.