Under Indiana state law, motorcycle riders age 18 and over are not required to wear a helmet. However, riders with a permit, and riders under age 18 must wear a helmet and eye protection.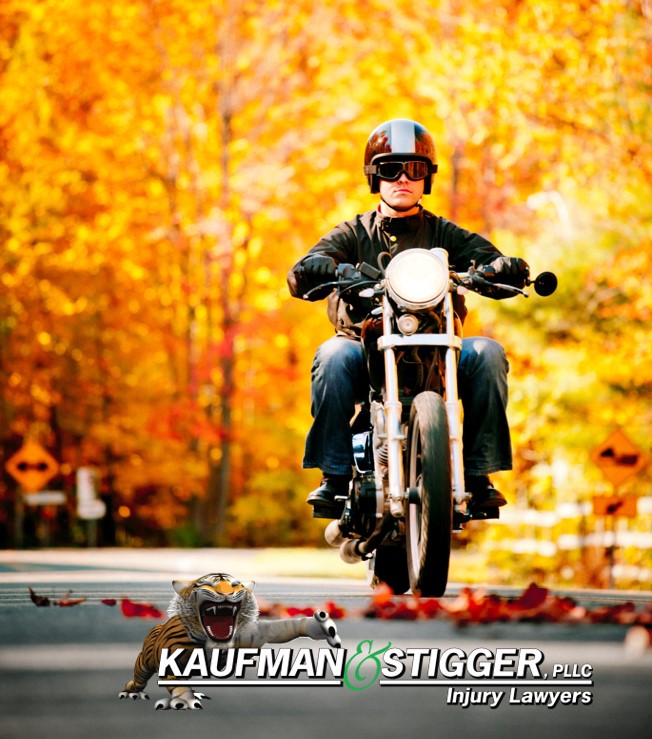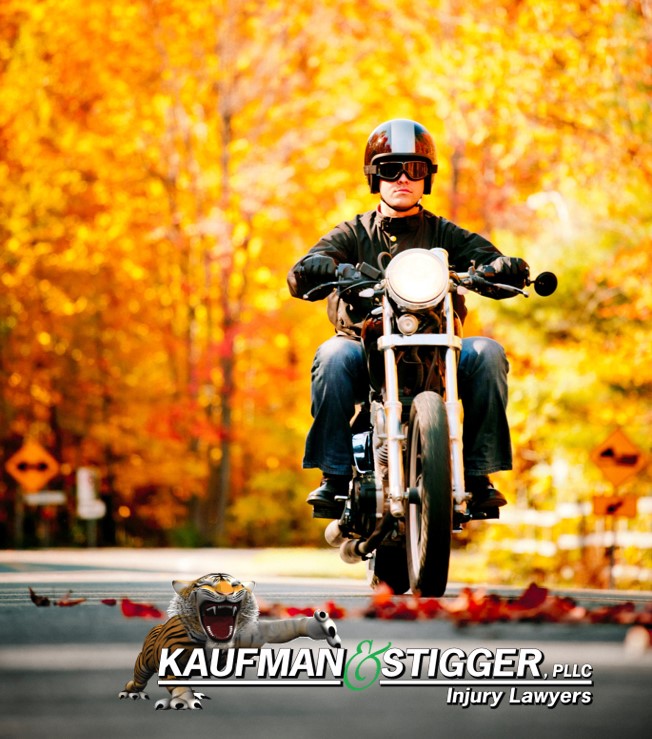 Wearing a helmet is a good idea.
Motorcycles maintain contact with a roadway by two wheels rather than four. That makes them far less stable than a passenger car. They're also less visible than passenger cars because they present smaller and narrower profiles on the roadway. In the event of a crash, motorcycle operators and passengers are exposed and highly vulnerable to severe injuries or even death.
The Indiana Helmet Statute:
Indiana's motorcycle helmet law is found in the Indiana Code section 9-19-7-1 which states as follows: "An individual less than eighteen (18) years who is operating or riding a motorcycle or motor driven cycles on the streets or highways shall do the following: (1) Wear a helmet that meets the standards established by the United States Department of Transportation under 49 CFR 571.218 … . (2) Wear protective glasses, goggles or transparent face shields."
The legislative intent behind this statute is simple. It's purpose is to save lives and prevent severe and permanent traumatic brain and other head injuries.
Not Wearing a Helmet Might Affect a Motorcyclists Personal Injury Claim:
Although Indiana doesn't require helmet use for motorcyclists over the age of 18, not wearing a helmet and being in an accident that was caused by somebody else might still affect your personal injury claim. One of the first pieces of information that the opposing insurance company will seek to obtain is whether you were wearing a helmet at the time of the crash.
However, don't let an insurer use this against you. Speak to an experienced Indiana motorcycle accident lawyer for advice.
Insurance Company Prejudice Against Motorcyclists:
In many motorcycle accidents, the fact that an operator or passenger was injured when not wearing a helmet can be irrelevant, especially that person broke their leg and suffered no head injuries at all. That's not going to stop an insurance company from trying to raise comparative negligence though. They're terribly prejudiced against motorcyclists, and they'll do whatever that they can do to spread that prejudice to the general public. When you retain us to represent you in your motorcycle accident, we start breaking down that prejudice from the start, and we don't allow it to enter a courtroom.
Indiana Motorcycle Accident Lawyers:

If you were injured in a motorcycle accident that was caused by somebody else, or you lost a loved one in a motorcycle accident, don't speak with the opposing insurance company. It's only  going to try and push some or all of the blame for the accident over onto you. That opposing insurer will want a statement from you. Refuse to give one. Indiana law doesn't require you to give the opposing insurer any type of statement, and it only intends on using your statement against you in the future. Rather than giving that statement, consult with an experienced and effective Clarksville Indiana motorcycle accident lawyer from our offices right away. There's no cost and no obligation. Just contact us by phone or email to arrange for that. We promise to listen to you carefully and answer your questions truthfully. Then, we'll advise you on all of your legal alternatives and provide you with our recommendations.