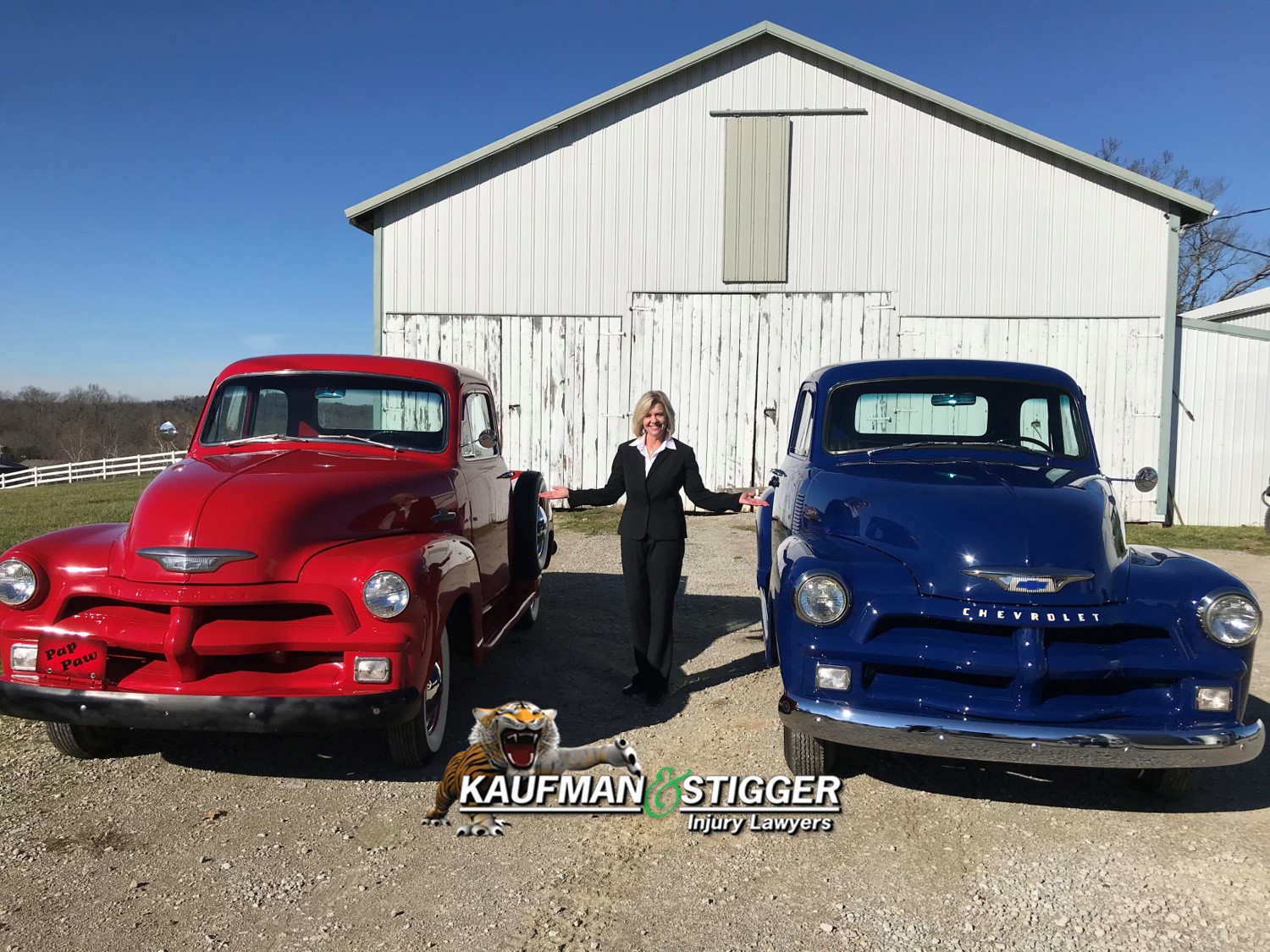 How about these lovely Kentucky TRUCKS!
Some people would call themselves die-hard red truck fans and some of you bleed blue. Whatever color vehicle you drive, if you are injured in an accident, speak to a lawyer at Kaufman & Stigger.  Our lawyers work exclusively with injured people across Kentucky and Indiana.  The injury case review is always free.  To get the conversation started, call, text or live chat.
If you are wondering, this is Cara Stigger's mom, Sue Wells in the commercial.  In 2020, Sue will be 93 years young and is as spirited in person as she is on camera. We did a commercial with this 1954 Chevrolet blue beauty a few years ago and many people told us how much they liked it.  We found this fantastic Chevrolet 1955 red truck and couldn't resist making another commercial with the two together.  If you want to see a few more photos of these beauties look on our Facebook, Instagram or Twitter page.