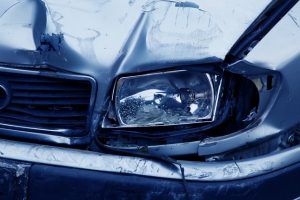 If you have been injured in a rollover accident caused by someone's negligence, contact us today for a free and confidential consultation with an experienced attorney. Remember, insurance companies hire lawyers whose job is to get claims reduced or denied. You deserve to have a skilled and experienced attorney on your side, too.
Rollover accidents
Rollover accidents are some of the most violent and dangerous motor vehicle crashes that a person can be in, especially if they're not seat wearing a seat belt. As per the Insurance Institute for Highway Safety (NHTSA), 7,210 people in the United States died in rollover accidents in 2015. More than half of those people were drivers or passengers in SUVs, and 28 percent of those rollovers didn't even involve another motor vehicle.
Many rollover accidents involve trucks or SUVs because of their high centers of gravity and weight distribution. Even seat belts and air bags might not prevent severe injuries or fatalities in rollovers. The National Highway Transportation Safety Administration reports that rollovers account for 33 percent of the total traffic fatalities in the country, but they only comprise two percent of all of the accidents that occur. About 95 percent of all rollovers occur when a vehicle leaves the roadway.
Rollovers are triggered when something causes a vehicle to roll onto its side or roof. The vehicle might even roll several times. Some common triggers might involve:
Over-correcting
Tire blowouts
Suspension issues
Poor road conditions
Defectively designed vehicles
Speed and alcohol
A common thread in a majority of rollover crashes is speed. The NHTSA reports that speed figures into about 40 percent of all fatal rollover accidents. About 75 percent of those rollovers are in speed zones of 55 mph or greater. About half of all rollover fatalities involved alcohol.
SUVs
Many people buy SUVs because they feel that they're safer and more secure, but they're actually more dangerous to drive at high speed and in adverse weather conditions. They're taller and narrower than passenger cars. That gives them a higher center of gravity and makes them top-heavy. The NHTSA has determined that more than 90 percent of all SUV rollover crashes involved a single vehicle. Regardless of this fact, nearly all SUVs don't have roll bars that might prevent an SUV roof from caving in. Roof collapse is a common cause of traumatic brain and spinal cord injuries in SUV rollovers.
Contact a Car Accident Lawyer today
Advances in technology and mandated electronic stability control have operated to reduce rollovers, but in some cases, they're still inevitable. We're here to help victims of motor vehicle accidents. Our experienced Kentucky car accident lawyers are available to provide free consultations and case evaluations for victims of rollover accidents and their families. We'll explore claims against negligent motorists who caused rollover accidents along with possible product liability claims against vehicle manufacturers. You needn't have a penny to retain us either. If we enter into a retainer agreement with you, no legal fees are even due unless we obtain a settlement or verdict for you. Contact us as soon as possible after any rollover accident for that free consultation and case assessment.We are located in Louisville and serve all of Kentucky and southern Indiana.