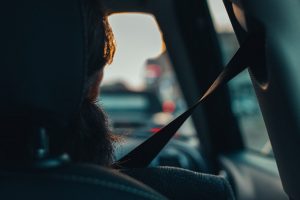 Kentucky's seat belt law requires both drivers of motor vehicles and their passengers to wear seat belts. But what happens if you are injured by a negligent driver and you weren't wearing your seat belt?
If you were injured in a car accident in Kentucky and you were not wearing a seat belt, contact us today for a free and confidential consultation. You could still be able to be compensated for your injuries.
Kentucky seat belt defense
After any accident, most insurers are going to look for ways to limit the amount paid out for injuries or deny injury claims all together.
Some states that allow the seat belt defense set a ceiling on limitation of damages. Oregon and Michigan only allow damages to be reduced by five percent, while Wisconsin allows reduction by 15 percent. Kentucky hasn't imposed a limitation. That means people are prevented from recovering damages for injuries if having a seat belt on would have prevented those injuries.
The seat belt defense might be attributable to comparative negligence, or it might stem from a failure to mitigate damages. It's difficult to call the failure to wear a seat belt comparative negligence, since it doesn't contribute to the cause of an accident. It doesn't have anything to do with mitigating damages either, since damages can only be suffered during or after a crash. Whether Kentucky's legislative intent was one or the other, the bottom line is that a jury is allowed to reduce a person's damages due to his or her failure to wear a seat belt (There are a few exceptions to this – call us for details.)
Contact us after an accident
If you were seriously injured and didn't have a seat belt on, you compensation could be reduced. But, don't come to this conclusion on your own. Consult with an experienced attorney. It's a free call.
We're experienced and aggressive Kentucky car accident lawyers. If you were injured in a motor vehicle accident anywhere in Kentucky, you can contact our offices to arrange for a free consultation and case assessment with an experienced attorney. If we enter into a retainer agreement with you, no legal fees will even be due unless we obtain a settlement or verdict on your behalf. If you're reading this and you haven't been in an accident, always make sure that you and your passengers wear your seat belts. There's a reason why they're mandatory.