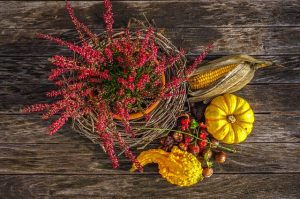 First and foremost, if you are reading this prior to Thanksgiving, please have a wonderful, safe and Happy Thanksgiving!
Experienced drivers know that the odds of being involved in a motor vehicle crash increase significantly during heavy traffic hours like morning and evening rush hours, especially if road conditions are wet or icy. If the number of drivers who are under the influence of alcohol increases significantly, the odds of being in a DUI related accident increases dramatically as well.
With the Thanksgiving holiday being the most traveled holiday of the year, there's a spike in accidents across the country. Additionally, Thanksgiving holiday has the most drunk driving accident fatalities during the course of every year. Kentucky is no exception to this general statistic.
Thanksgiving Eve
The Wednesday night before Thanksgiving is sometimes called Black Wednesday, Blackout Wednesday or even "Drinksgiving". Across the country, it's the biggest bar night of the year, but Thanksgiving Eve also accounts for a significant increase in traffic crashes across the country.
As per the National Highway Transportation Safety Administration (NHTSA), more drunk driving accident deaths occur on the night before Thanksgiving than on New Year's Eve. Not only is Black Wednesday the official start of the holiday season, but in the law enforcement community, it's also known as the official start of the DUI season. The NHTSA found that about one-third of all Thanksgiving deaths were related to the consumption of alcoholic beverages. Most of those fatalities occur between 8:00 p.m. on Wednesday and 3:00 a.m. on Thanksgiving Day. Of course, that season ends on New Year's Day with a seasonal average of 45 alcohol-related deaths per day as per 36 per day at any other time of the year.
According to the U.S. Centers for Disease Control and Prevention, there will be about 50,000 non-fatal car accidents this Thanksgiving holiday too.
Plan ahead
Drinking and driving is a driver's choice. On that basis, drunk driving crashes can be 100 percent preventable. On top of a criminal conviction that can carry consequences for the rest of a person's life, drunk drivers also risk civil liability and possible punitive damages if they injure or kill somebody in a drunk driving accident. We want you and your family to have a happy holiday season, but if you're injured by the carelessness and negligence of a drunk driver, or a family member dies as a result of such irresponsibility anywhere in Kentucky, contact us right away. We'll arrange for a consultation and case evaluation at no cost to you. We take personal injury and wrongful death cases on a contingency fee basis. No legal fees are due unless we obtain a settlement or verdict for you. Contact us right away after any Thanksgiving accident.