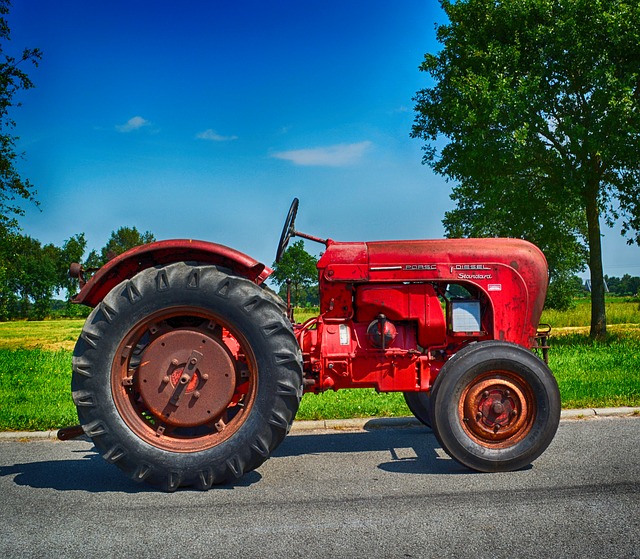 A two-vehicle crash north of Guthrie killed a tractor driver on October 10th, 2018.
According to SurfKY, this crash happened just before 7:00PM on Old Railroad Lane. The two vehicles involved in this collision included a Buick Rendezvous and a Ford farm tractor.
Before the crash, the tractor was traveling south and the Buick was traveling north on Old Railroad Lane. Allegedly, the Buick driver struck the tractor's left wheel. The force of this impact pushed the tractor into a ditch and threw the tractor's driver out of his vehicle.
Sadly, the tractor driver was pronounced dead at the scene.
In light of this crash, police are urging drivers throughout Kentucky to slow down by farm equipment, especially during harvesting season.
We are deeply saddened to hear of this tragedy. Attorney Cara Stigger grew up on a farm herself.
When Could You Safely Pass Tractors?
A recent news report from the Kentucky Farm Bureau (KFB) found that there are about 200 collisions involving cars and farm equipment in the Bluegrass State every year. Sadly, a few drivers are killed and approximately 50 are injured in these crashes.
While it's certainly an inconvenience for motorists to travel behind big, slow-moving tractors, Kentucky has thousands of farmers who need to get their equipment around their property, and they have every right to use the road. That's because KY State law allows farmers to operate their tractors and other farm equipment on public roadways.
The KFB says the only time you could safely pass a tractor is if you're on a straight road and can see clearly in front of you. A few areas you should never attempt passing a tractor include by intersections, hills and curves.
Please don't assume when a tractor moves to the side that the driver is making room for you to pass. Sometimes tractor drivers move over in preparation for an upcoming turn.
Injured In Kentucky? Call Kaufman & Stigger, PLLC
Before the dust settles after a crash, insurers are already looking at ways to minimize what they pay out, especially after a serious injury or a wrongful death. That's why you need to call an experienced attorney for a free, confidential consultation.
The lawyers at Kaufman & Stigger, PLLC have years of experience helping crash victims get the damages they deserve. Just a few areas Kaufman & Stigger, PLLC practices include car accidents, truck accidents, motorcycle accidents, and bus accidents. No matter what your legal questions are, one of our attorneys would be more than happy to explain your options.
Never settle for what the insurers want to give you until you've spoken with a respected accident lawyer. One call to Kaufman & Stigger, PLLC will help you better understand your rights.
For your free consultation call, please dial (800) 937-8443.