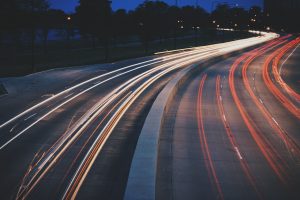 Driving at night through Louisville can mean motorists face less traffic, but those trips can be just as dangerous as rush hour traffic during the day. Drivers can be less focused at night and car headlights and taillights can confuse a motorist who isn't paying full attention to the road.
Someone watching traffic in order to make a turn can take too quick of a look in all directions and proceed when oncoming traffic is much closer than they thought. Innocent drivers can be caught unaware and be left with no time to avoid a devastating collision.
One Person Killed and One Injured in Outer Loop Crash in Louisville
A woman tragically lost her life after a rollover accident on Outer Loop in southern Louisville early Sunday morning. WAVE-TV reports the accident happened near the I-65 interchange sometime before 3:30 a.m. on September 19, 2022.
Louisville Metro Police believe a woman driving west on Outer Loop attempted to turn left onto the Interstate's southbound ramp. While she turned, a man traveling eastbound on Outer Loop hit the side of her car. The impact turned the car over.
The 35-year-old woman at the wheel died at the scene. The man driving the other vehicle involved was rushed to the University of Louisville Hospital where he was said to be in critical condition.
Louisville Metro Police Department's Traffic Division continues to investigate the circumstances surrounding the accident.
Support for Victims and Families After a Louisville Car Accident
Under Kentucky law, accident victims and their families can seek support to help with all costs that stem from a devastating car accident on Louisville roads.
A family that has lost a loved one due to a careless driver's mistake could file a wrongful death claim against the at-fault driver's car insurance company. This claim would seek assistance with funeral costs and ask for help in replacing the income the deceased can no longer provide close relatives in the years to come.
Surviving victims of an accident will endure expensive medical bills and at the same time have to suffer the loss of income while they must miss work. These hardships should absolutely be compensated. The physical pain and emotional trauma victims are put through should also factor into any financial support victims receive through an insurance settlement.
Contact a Louisville Car Accident Lawyer
Accident victims and their families often wonder if they need an attorney, and the answer is almost always yes. Adjusters for insurance companies have years of experience and are good at their jobs, which is to pay you as little as possible or nothing at all. You need someone just as experienced to help you level the field.
Contact a skilled Louisville Car Accident Lawyer for a free consultation for victims and family members. It's a chance to hear about the benefits available to you and how to best force an insurance company to do the right thing and provide fair support.