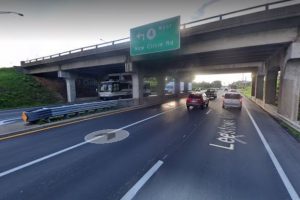 Interstates get busy during the morning rush through Louisville. Large groupings of cars can be traveling at high speeds while very close together. It's a dangerous situation at any time of the day on Louisville roads.
Drivers can take their eyes off the lanes and suddenly have no idea what's going on around them. Distracted drivers may miss a line of cars stopped in front of them. They can also fail to notice that their vehicles are inching across the white lines and into the paths of other cars. A scary collision may result and these crashes during busy times often involve more than one vehicle.
Traffic Crash Along I-64 Causes Multiple Injuries in Louisville
A frightening collision east of downtown Louisville involving multiple vehicles caused more than one injury Tuesday morning. WLKY-TV reports the accident took place in the eastbound lanes of Interstate 64 near the Grinstead Drive interchange on February 1, 2022.
Traffic officials say the accident involved multiple vehicles and multiple injuries were associated with the crash. No other information on the conditions of the victims has been released.
The eastbound lanes of the interstate had to be closed for a few hours while Louisville Metro Police helped clear the scene and investigate the circumstances surrounding the accident.
Securing Help for Louisville Accident Victims
Victims trying to recover from a devastating accident on a Louisville interstate may face a stay of days or weeks in a hospital. The expenses can continue to grow while victims miss paychecks at work while their injuries leave them unable to clock in at the office.
Victims must strongly consider filing a claim for damages against an at-fault driver's auto insurer before they get stuck with paying for their recoveries out of pocket. This claim also asks for full reimbursement for all hours missed at work and all hours expected to be missed in the future.
Non-economic damages such as the pain and emotional distress the victim is put through also strongly affect the amount of compensation injured victims can expect from insurance companies.
Contact a Louisville Car Accident Lawyer
If you or a loved one is the victim of a major accident, please speak with a Louisville personal injury attorney before talking to any insurance representative. Insurance companies are well-practiced in the art of convincing victims and their families to accept far less in compensation than they need to fully recover.
Talk to a Louisville Car Accident Lawyer you can trust to be on your side and fight for your family's fair compensation. The attorneys at Kaufman &  Stigger, PLLC, have the skill and a combined 100 years of experience to help clients get the support they'll need to rebuild their lives. To discuss your case in a free consultation, contact Kaufman & Stigger, PLLC today, by clicking here.