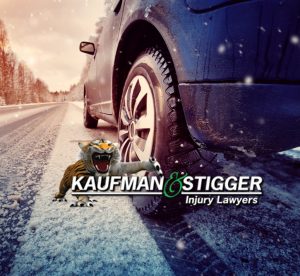 Kentucky gets its fair share of ice and snow during the colder months and that can lead to scary moments on our interstates. With elevated speed limits posted on interstates, motorists can forget to slow down when the conditions change.
The Kentucky State Police responded to over 2,500 accidents involving ice or snow in 2018. Those accidents led to a tragic three people losing their lives and led to dozens of injuries.
Careless drivers can fail to pay attention to worsening conditions or decide that they don't need to adjust speed for icy or low visibility conditions. The error in judgment can end up drawing multiple cars into an accident and leave behind several victims.
Snow Storm Causes Several Crashes on I-75 in Rockcastle County
Whiteout conditions caused multiple accidents along I-75 on Saturday afternoon in Rockcastle County. WTVQ-TV reported the accidents occurred between the 50 and 60-mile markers around noon on January 16, 2021.
According to local emergency management, many cars were involved in crashes mainly in the northbound lanes of I-75 when visibility was reduced by snow. At least five people had to be taken to the hospital with injuries.
Investigators said the chain reaction style crash was caused by drivers traveling too fast for conditions during the whiteout.
Support for Rockcastle County Weather-Related Accident Victims
Snowy weather accident victims can mistakenly think that when conditions get snowy, drivers don't have to accept blame for crashes. As a victim, you may fear you'll have to cover your own ambulance fees and hospital bills, and other expenses after a crash. That's simply not true.
Even in bad weather, other drivers can still be found at-fault for causing a collision. They may even be traveling at the posted speed limit, but that limit doesn't apply when conditions aren't normal. The speed limit becomes whatever slow down is necessary to avoid causing accidents. So if drivers are traveling too fast and recklessly when roads are slick, they can absolutely be held accountable when they send you into an accident.
All drivers are required to drive at a speed that's safe for conditions. Motorists can even get a speeding ticket for not slowing down when the weather gets bad. This means that if you are injured in an accident you can file a claim for damages against at-fault drivers and their insurance companies. Insurance companies can be held liable for medical expenses now and any needed in the future. They can also be required to reimburse you for lost wages at work now and any missed time in the future.
Contact a Rockcastle County Car Accident Lawyer
Talk to a Kentucky Personal Injury Attorney about your case. Tell us what happened and we can help you determine your best options for getting compensation for your injuries and getting your life returned to normal. The attorneys at Kaufman & Stigger, PLLC, have a combined 100 years' experience in helping clients get the money they'll need to make a full recovery and avoid financial disaster. To discuss your case, contact Kaufman & Stigger, PLLC today, by clicking here to contact them online.