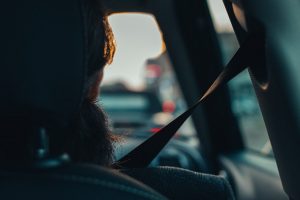 Windy, two-lane roads across Grant County can be dangerous routes when drivers become inattentive and leave their lane without realizing it. They can lose control and end up in the path of other vehicles going the opposite direction.
These mistakes often lead to dangerous head-on and sideswipe accidents. The results of these powerful collisions can be devastating for all drivers and passengers involved.
Man Tragically Killed in Grant County Accident Friday Night
A man was killed in a two-vehicle collision in northwest Grant County Friday night. WDRB-TV reports the accident occurred around 9:23 p.m. along the 6600 block of Warsaw Road/Highway 467 on January 14, 2022.
The Kentucky State Police say a driver in a Mazda 6 crossed the double yellow line into oncoming traffic to strike a Ford Focus.
The driver of the Ford, a 46-year-old man from Williamstown, was killed in the impact. Kentucky State Police investigators continue to determine the circumstances surrounding the accident.
Earning Support for Families After a Grant County Accident
Families must take the time they need to cope with their grief after a tragic roadway accident. They will also need to protect the financial stability of those left behind by filing a wrongful death lawsuit against the at-fault driver's car insurance provider.
This civil claim demands help for close relatives as they are forced to cover expenses for a memorial and burial service as well as ambulance fees. A wrongful death claim can also ask for help to secure the future of those left behind. They'll now be without the love and monetary support the victim may have provided through a weekly paycheck.
Contact a Car Accident Lawyer Serving Grant County
Families should be given time to mourn their losses without the financial pressures a terrible accident can quickly create. Insurance companies for at-fault drivers can only add to that stress as families seek to recover only what's fair. A skilled car accident attorney can secure this support for family members while leaving the family to focus on their own wellbeing.
The attorneys at Kaufman &  Stigger, PLLC, have a long history of assisting victims and families in rebuilding their lives after a terrible accident. Contact Kaufman & Stigger, PLLC today for a free and confidential consultation. Find out how best to fight back when insurance companies start to treat you and your family unfairly.