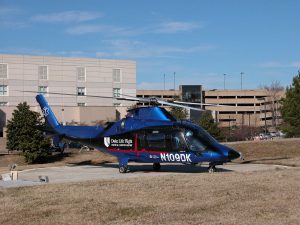 Intersections are dangerous places for Kentucky drivers no matter if they're in the busiest section of downtown or along a rural highway. Intersections have specific laws and right-of-ways to keep motorists safe. But when just one person fails to observe those laws, many other drivers and passengers can be put at risk.
Drivers can be distracted or simply be going too fast when they approach a crossroads and fail to monitor what those drivers with the right-of-way are doing. Other motorists can have little warning of another driver's mistake and be left little time or room to avoid a dangerous impact.
Three Vehicle Accident Kills Two People in Todd County
Two people tragically lost their lives and several people suffered injuries after a multi-vehicle crash in southern Todd County Friday afternoon. WTVQ-TV reports the accident happened north of Guthrie along US 79 at the intersection of KY 848 on June 18, 2021.
Kentucky State Police say a 72-year-old man from Franklin was driving a Dodge Ram pick-up south on US 79 when he came upon a Nissan car stopped to make a left-hand turn onto KY 848. The truck rear-ended the Nissan car. The pick-up then continued on to strike a Toyota Highlander head-on.
A 51-year-old woman from Clarksville, Tennessee at the wheel of the Toyota and a teen passenger were killed in the collision. Another passenger was flown to Vanderbilt Medical Center in Nashville, Tennessee.
State Police Officers say two people in the Nissan from Clarksville were rushed to Tennova Medical Center in Clarksville, Tennessee with injuries. The investigation into the accident continues.
Securing Assistance for Todd County Accident Victims
Victims of terrible accidents can find help with their recoveries through the filing of a claim for damages against an auto insurance company for the driver to blame. This claim seeks to cover all medical expenses and other damages an injured patient experiences.
For families who have lost a loved one in an accident, it important to make sure an at-fault driver's car insurance covers not just the financial hardships they face now but also provides support for the future. The cost of a burial and the loss of wages the victim has always provided through his or her job should never be allowed to leave a family in desperation.
Contact a Todd County Car Accident Lawyer
Victims and families devastated by a vehicle accident in Kentucky should never trust an insurance company to automatically provide everything they need as they recover and try to rebuild their lives. Finding a Kentucky personal injury attorney familiar with state laws and the rights of victims is extremely important for the benefit of all victims.
The attorneys at Kaufman & Stigger, PLLC, have that knowledge and a combined 100 years of experience in helping clients get the support they need. To discuss your case in a free consultation contact Kaufman & Stigger, PLLC, today.