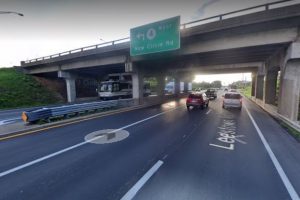 Morning rush hour can see packed lanes on every side of Lexington. This elevated traffic period can be a dangerous time for drivers as the slightest inattention by one motorist can lead to hazards for many other drivers and passengers.
A driver proceeding carelessly or driving aggressively can be a common frustration for local drivers, but these actions can also lead to frightening consequences. A reckless driver can suddenly lose control and strike other vehicles without giving those drivers any chance to spot a hazard and steer clear to safety.
Three Vehicle Collision Causes Serious Injuries in Lexington
A multiple-vehicle collision badly injured two people in western Lexington on Thursday morning. The Lexington Herald-Leader reported the accident took place around 7 a.m. along Versailles Road near the Parkers Mill Road intersection on July 22, 2021.
Lexington Police say the accident involved two pickup trucks and a car. They say witnesses reported seeing someone they described as an erratic driver strike one vehicle and then overcorrect and hit a third vehicle.
The driver who was reportedly driving erratically and the driver of the third vehicle were taken to a local hospital with life-threatening injuries. No one else was hurt.
The conditions of the victims have not been released. Lexington Police Officers continue to investigate what led to the three-vehicle accident.
Help for Victims in Lexington Morning Rush Hour Traffic Accidents
After a serious accident, victims can face days or weeks of care before they can return home. Victims and their families will also be very concerned over the costs of such a recovery and wonder if they'll get help when the bills start to arrive.
In Kentucky, car accident victims or their family members have just one year to file an insurance claim over an accident injury. This claim asks the at-fault driver's insurance company for assistance with current hospital bills and to factor in any health care expected to be required in the months to come.
A victim's lost wages while having to miss shifts at work can also be part of the demands listed in an insurance claim. Insurance adjusters don't always make it easy for victims to secure the benefits they need in recovery, but a personal injury lawyer can make sure they are held accountable. An attorney can also make sure insurance companies don't get away with offering far less than victims and their families require to get back on their feet.
Contact a Car Accident Attorney Serving Lexington
Accident victims often wonder if they need an attorney, and the answer is almost always yes. Agents for insurance companies have years of experience and are good at their job, which is to pay you as little as possible or nothing at all. You need someone just as experienced to help you level the field.
Talk to a Lexington Car Accident Lawyer you can trust to be on your side and fight for your fair compensation. The attorneys at Kaufman & Stigger, PLLC, utilize a combined 100 years of experience to help clients get the support they'll need to make a full recovery. To discuss your case in a free consultation, contact Kaufman & Stigger, PLLC today, by clicking here.