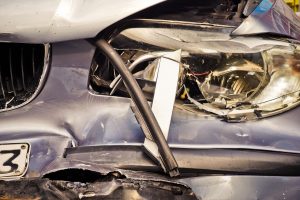 Suspects who move to elude police capture aren't just putting themselves in danger. They risk the lives of their passengers and all other motorists they meet.
Mistakes made at high velocities are difficult to correct and devastating accidents are common. The suspects who create these dangerous situations with their reckless behavior must be held accountable for their neglect of the law and also for the harm they cause to others.
Speeding Vehicle Causes Fiery Fatal Accident in New Albany
A driver reportedly running from an attempted traffic stop caused a three-vehicle accident in New Albany Tuesday afternoon. WDRB-TV reports the accident occurred around 2 p.m. on State Street near the intersection of Green Valley Road on March 15, 2022.
The New Albany Police say an officer attempted to make a traffic stop on the driver of a Dodge Challenger after a report of reckless driving. Investigators say the car took off at a high rate of speed and the officer choose not to pursue it.
Just a minute later, the Dodge struck an SUV at a traffic light at New Albany Plaza. The Dodge caught fire and the driver was pulled out by officers. A passenger in the Dodge was not able to be rescued and died at the scene. The driver was taken to the University of Louisville Hospital with unknown injuries.
A woman driving the SUV was also taken to the hospital with injuries but is expected to recover. A small, unoccupied transit bus nearby was also struck and caught fire.
Seeking Help for Victims in Southern Indiana Accidents
Accident victims and their families are encouraged to file a claim for damages against an at-fault driver's insurance provider. This claim seeks to help victims pay their hospital bills and to make up for lost wages while the victim misses work.
The families who lose a loved one due to the reckless acts of a driver can also file a wrongful death claim to seek support. This support would provide help with funeral and burial expenses. It would also provide assistance in the future when the family will be without the deceased's financial support.
These are civil claims and can be filed even if an at-fault driver is facing criminal charges. The civil claim to earn victims financial support is a separate case and can proceed immediately regardless of where a criminal trial stands.
Contact a New Albany Car Accident Attorney
Allow a New Albany Car Accident Lawyer to make sure you and your family receive the support you all need in recovery.
The attorneys at Kaufman &  Stigger, PLLC, have an extensive background in protecting the rights of accident victims in Southern Indiana and seeing that they are treated fairly by insurance companies. To discuss your options in a free case evaluation session contact Kaufman & Stigger, PLLC today.