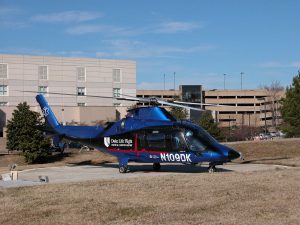 Accidents involving wrong-way drivers can have devastating consequences for the motorists traveling the wrong direction and for any motorists they may meet. Facing unsuspecting drivers who may not realize someone has entered the highway the wrong way, a head-on collision is a common and dangerous outcome.
Drivers may enter the wrong side of the highway through a mental error or could be impaired by drugs or alcohol when they make this dangerous mistake. Victims of such a mistake can suffer major injuries and even lose their lives.
Three Tragically Killed in Wrongway Collision in Jackson County IN
A two-vehicle collision in southern Jackson County claimed three lives and sent one person to the hospital early Monday morning. WRBI-Radio reports the accident took place before 12:30 a.m. on I-65 north of Scottsburg on October 11, 2021.
Indiana State Troopers found that a 25-year-old woman from Marysville driving a Jeep Compass was traveling south in the northbound lanes near mile-marker 39. The vehicle struck a Dodge Durango SUV head-on. The Dodge was driven by a 26-year-old woman from Columbus. Both drivers were killed in the impact.
A backseat passenger in the Dodge SUV, a 26-year-old woman from Columbus also lost her life. A front-seat passenger in the Dodge suffered injuries and was flown to the University of Louisville Hospital.
Indiana State Troopers continue to investigate what led to the collision.
Finding Support for Families After an Indiana Accident
Families facing the ultimate tragedy in a traffic accident should be allowed time to grieve a loved one. Sadly, at such a difficult time, the costs of a proper funeral and burial for victims can come due, as well as the enormous costs for emergency response.
Close relatives should never face financial hardships after their loved one has been taken by a careless act. They may file a wrongful death claim in order to demand support from an at-fault driver's insurance company. This civil claim can also factor in the loss of a loved one's guidance and financial support in the years to come.
Surviving victims of a tragic accident can also file a claim for damages against an at-fault driver's insurance provider. This claim would seek to get all hospital bills paid for and replace the lost wages a victim suffers while missing work during recovery.
Contact a Car Accident Lawyer Serving Indiana Victims
If you or a loved one has been the victim of a mistake by another driver, please reach out to an Indiana car accident attorney. Insurance companies don't always treat injured victims and grieving families with the respect and care they deserve. Find out about the rights you and your family have and don't fall for the tactics insurance adjusters use to rob families of support.
The attorneys at Kaufman &  Stigger, PLLC, have a long, extensive background in assisting victims and families in rebuilding their lives after a terrible accident. Contact Kaufman & Stigger, PLLC, today for a free and confidential consultation. Find out how best to fight back when insurance companies start to treat you and your family unfairly.