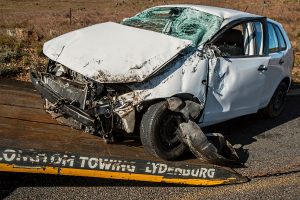 Kentucky highways are often comprised of just two lanes and slender shoulders that leave little room for accident avoidance. Drivers on these highways can easily get distracted and lose focus on the road ahead. That mistake can put one vehicle on a collision course with another with little time for the other motorist to react to steer clear of a devastating accident.
The Kentucky State Police see the devastating results of these terrible accidents every year. By their count, Bath County saw 259 vehicle collisions in 2019. Those accidents led to a heartbreaking three deaths and left another 71 people suffering injuries.  According to preliminary state records, Bath County crash numbers fell only slightly in 2020 with 228 accidents recorded.
Two Tragically Killed in a Bath County Collision
Two people lost their lives and one person suffered serious injuries after a collision outside of Sharpsburg Sunday afternoon. The Ledger Independent reported the accident occurred around 5 p.m. along Kentucky 11 in Bath County on May 16, 2021.
The Kentucky State Police say that a 19-year-old woman from Sharpsburg was traveling southbound in a Pontiac Grand Prix when she lost control. The car crossed the center line to strike a northbound Chevy Silverado pickup. The impact resulted in the deaths of both drivers.
The driver of the truck was a 48-year-old man from Tollesboro. His female passenger was injured in the crash and was airlifted to the University of Kentucky Medical Center.
The accident remains under investigation by Kentucky State Police Post 8 officers.
Help for Victims and Families After a Bath County Accident
For families who are left to try to rebuild their lives after losing a loved one, the steps taken in the weeks after a tragic accident can be crucial to their future wellbeing. Close relatives like a spouse or children of the victim can receive enormous bills for emergency care and a funeral service. This doesn't even factor in the financial support that's been lost now that the deceased will no longer be working and providing money for the family.
In such critical times, a member of the family is encouraged to file a wrongful death claim against the at-fault driver's car insurance agency. This claim is filed on behalf of the entire family and seeks to protect the members from financial difficulties now and in the years to come. This lawsuit can also seek to assist the family as they face a future without the love and guidance of the victim.
For surviving victims, filing a claim for damages is an available option when dealing with the incredible costs of medical recovery. These costs should be covered by the responsible driver's insurance provider, but insurance companies can try to escape responsibility with the tactics they often rely on when settling with accident victims. They may also claim that a victim's financial losses after missing work aren't their concern. Insurance agents should never be allowed to act in bad faith like this.
Contact a Car Accident Lawyer Serving Bath County
Accident victims and their families can often wonder if they need an attorney, and the answer is almost always yes. Insurance company agents have years of experience and are good at their job which is to pay you as little as possible or nothing at all. You need someone just as experienced to make sure you get fair treatment.
Talk to a Bath County Car Accident Lawyer you can trust to be on your side and fight for your fair compensation. The attorneys at Kaufman &  Stigger, PLLC, have a background in helping families get the support they'll need to recover after a tragedy. To discuss your case during a free consultation contact Kaufman & Stigger, PLLC today.