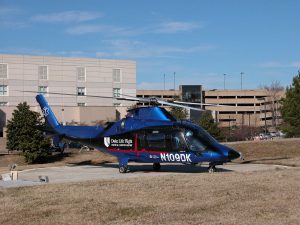 State highways through rural Kentucky can be hazardous routes for drivers at any time of day. Two-lane roads can see drivers reaching considerable speeds with little to separate oncoming traffic. A small mistake can easily put one vehicle in the path of another and when other cars are nearby, a dangerous chain-reaction accident can be set in motion.
Casey County emergency responders saw the frightening aftermath of these accidents in 2020. For the year, Casey County documented 225 vehicle collisions. These crashes can prove devastating for everyone involved. They can lead to serious injuries for victims and even the loss of life. They can lead to worry and anguish for families left behind.
Three-Vehicle Collision Claims Two Lives in Casey County
Two people were killed and three other people received injuries in a traffic accident in Casey County early Friday morning. WDKY reported the accident happened before 6 a.m. along West KY 70 outside of Liberty on April 16, 2021.
Kentucky State Police believe that the accident began when a 26-year-old man from Harrodsburg drove his pickup into the oncoming lanes for an unknown reason. The truck sideswiped another pickup.
The first pickup continued on to hit a dump truck head-on. The Harrodsburg man and a 26-year-old passenger from Burgin were killed. A second passenger, a 36-year-old man also from Harrodsburg, was airlifted to UK Hospital where he is listed in critical condition.
The driver of the dump truck, a 32-year-old man from Stanford KY, was taken to Casey County Hospital with injuries. The driver of the second pickup was not injured.
The crash remains under investigation by state police.
Help for Victims and Families After a Casey County Accident
Victims of frightening accidents must often deal with long and difficult recoveries. Families who have lost a loved one will, of course, never completely get over the pain and grief of such a heartbreaking tragedy.
For families of lost loved ones, a wrongful death claim filed against an at-fault driver's insurance company may become necessary. Close relatives may get hit with the costs of a funeral, emergency services, and estate settlement all at once and be facing extreme financial difficulties. A claim can ask for assistance with these expenses and other losses, like the wages the deceased had always provided through his or her job.
Family members may feel conflicted about filing a claim if the driver responsible was someone they know. They should not be concerned. A wrongful death claim is filed against drivers' insurance companies and not them personally. This is the reason drivers pay insurance premiums and they would want victims and their families to get the help they need.
For surviving victims, a claim for damages can prove the best option when trying to get every cost of recovery reimbursed. A basic insurance settlement may only cover the first few days in a hospital. The settlement could ignore the potential medical expenses that lie down the road including weeks of physical therapy, injury flareups, and future surgeries.
Contact a Casey County Accident Lawyer
Victims and their families can wonder if they need an attorney, and after a serious accident, the answer is almost always yes. Insurance company agents have years of experience getting victims and their families to sign off on settlements that may cover only a fraction of the costs they face. You need someone just as experienced in personal injury and wrongful death law to help you level the field.
Talk to an attorney serving Casey County you can trust to be on your side and fight for what's right. The attorneys at Kaufman &  Stigger, PLLC, have that knowledge and a combined 100 years of experience in helping clients and families get the compensation they'll need to rebuild their lives. To discuss your case, contact Kaufman & Stigger, PLLC today, by clicking here to contact them online.