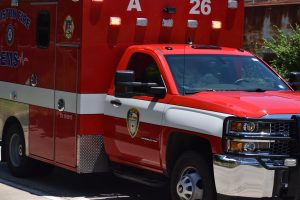 Anytime cars heading in opposite directions meet in a collision the results can be devastating. Both cars carry their speeds into the crash and increase the force of impact.
The Kentucky State Police sees the sad consequences of these accidents that often involve head-on collisions every year. Their tracking data shows that head-on collisions only accounted for 3% of all collisions in Kentucky in 2018 involving two-vehicles but were responsible for 29% of the fatal collisions seen that year.
A tragic mistake by a driver that allows a vehicle to cross into a lane of oncoming traffic can leave victims with severe injuries and also claim precious lives.
Vine Grove Deadly Two-Car Collision
A passenger was tragically killed in an accident in Hardin County, Kentucky on Monday afternoon. WTVQ-TV reported the accident happened in Vine Grove on Rineyville Road near Crume Road around 3:45 p.m. on December 14, 2020.
Kentucky State Police say that a teen driving a Dodge Charger crossed the center line and collided with an oncoming Honda vehicle. A 29-year-old passenger in the Honda died at the scene. The 50-year-old driver of the Honda, from Chicago, was transported to the University of Louisville Hospital with injuries. The teen driver was airlifted to Norton's Children's Hospital in Louisville with injuries.
The investigation into the accident continues.
Help for the Victims of Accidents in Kentucky
The reach of heartbreaking accidents can extend to victims who may be facing a long and difficult recovery and also to families left behind to deal with the loss of a loved one.
For those left behind, nothing will be able to replace the love and care of a beloved family member, but seeking compensation from the at-fault driver's insurance company can be vital to protect the family from financial difficulties now and in the future.
A close relative like a spouse or children of the victim is permitted to file a wrongful death claim on behalf of the rest of the family. This civil claim can demand compensation for the family to pay for the expenses of ambulance fees and funeral costs. A claim can also consider the emotional and financial support the family will lose in the years to come now that a loved one is gone.
For victims in accidents left to try to heal, it's important that bills from hospital treatment and any medical care needed in the future is covered in compensation. Victims can file a claim for damages against the responsible driver's insurance company to get these and other hardships covered.
Contact a Kentucky Car Accident Attorney
If you were hurt in a serious car accident or you lost a loved one in an accident, contact a Kentucky Car Accident Lawyer who works with families after a tragedy to earn compensation that's only fair for what they've had to endure. We can work with Kentucky residents and visitors to Kentucky who has unfortunately met with tragedy on Kentucky roads.
The attorneys at Kaufman &  Stigger, PLLC, have a combined 100 years' experience in helping victims and families get the compensation they'll need to recover after a tragedy. To discuss your case, contact Kaufman & Stigger, PLLC today, by clicking here to contact them online.