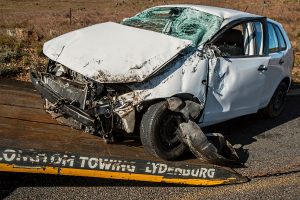 Kentucky roads can be dangerous places when drivers stop monitoring the lanes in front of them and start allowing distractions to steal their attention. Cautious motorists on a highway can suddenly have a careless driver in their lane and have little time or room to move to avoid a collision.
Kentucky transportation officials saw the frightening results of these crashes in 2020. They recorded 971 vehicle collisions in Nelson County for the year. In 2019, the Kentucky State Police responded to 1,170 accidents in Nelson County. Those accidents were responsible for a tragic eight fatalities and resulting in 192 people being hurt.
One Person Killed in Bardstown Two-Vehicle Crash
A two-vehicle crash in Bardstown Wednesday morning tragically claimed one life and sent another victim to the hospital. WDRB-TV reported the accident occurred around 6 a.m. on Highway 245 just west of Templin Avenue on March 10, 2021.
Bardstown Police say they arrived on the scene to find two vehicles with extensive damage and two male victims. One victim was pronounced dead on the scene. The other victim was flown by helicopter to University Hospital in Louisville.
The cause of the crash hasn't been determined. The Kentucky State Police have taken over the accident investigation. If you have any information regarding the collision you are asked to call the Kentucky State Police Post-4 office.
Finding Assistance for Bardstown Accident Victims and Families
For families that have lost a loved one in a tragedy, finding justice can prove difficult. Nothing can replace the love and support a victim provided. A wrongful death legal claim is designed to at least protect the family from the financial hardships that can target them after a tragic accident.
Families can call on the at-fault driver's insurance company to help pay for emergency services fees, burial costs, and estate settlement expenses. Support can also be provided to help secure the future of loved ones who will no longer be able to rely on the emotional and financial support the deceased would have provided over their lives.
For victims facing a long, expensive recovery in the hopes of rebuilding their lives, a claim for damages can be filed against the responsible driver's insurance provider. This claim can help ensure victims get everything they need to cover medical expenses now and any needed in the future. Lost wages at work can also be covered.
In either of these heartbreaking cases, victims and families will be relying on insurance companies that are always more interested in saving money than truly protecting those in need after an accident. Having a Kentucky lawyer on your side can help make sure insurance agents have to take your claim and your family's needs seriously.
Contact a Bardstown Car Accident Lawyer
Talk to a Bardstown Car Accident Lawyer you can trust to protect you and your family after a terrible accident. The attorneys at Kaufman & Stigger, PLLC, have a combined 100 years' experience in helping victims and families in getting the support they'll need to be allowed to recover without the financial worries that come with such a traumatic event. To discuss your case in a free consultation, contact Kaufman & Stigger, PLLC today, by clicking here to contact them online.