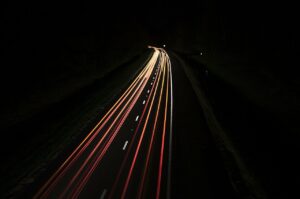 Two-lane highways across rural Indiana can carry more traffic than they were designed for. As the numbers of cars and trucks increase, so do the chances of an encounter with a careless motorist. When a vehicle suddenly goes out of control to leave a lane, it's often a minor incident when there are no other cars around.
Unfortunately, when traffic is heavier, even a small mistake can force several other vehicles into dangerous collisions. Drivers and passengers can suffer critical injuries and have their lives threatened.
Salem Accident Involving Three Trucks Kills Two People
Two drivers tragically lost their lives in a three-vehicle collision in Washington County, Indiana Wednesday night. WDRB-TV reports the accident occurred along State Road 60 west of Salem on March 2, 2022.
Indiana State Police say a pickup truck was traveling west when it struck an oncoming truck traveling east. A third truck then collided with the first truck.
The driver of the first pickup truck was pronounced dead at the scene. The driver in the second truck died on the way to the hospital. The driver of the third truck was taken to the hospital for minor injuries.
The identities of the victims have not been released. Indiana State Police investigators are still determining the circumstances surrounding the accident.
Finding Support for Families After Washington County Accidents
Families informed of a tragic accident should be granted the time they need to grieve such a loss. Unfortunately, the terrible loss of life can also come along with enormous financial consequences for close relatives.
A funeral and burial may lead to bills in the thousands of dollars. The loss of the deceased's weekly income can also have an immediate negative effect on the family's financial stability and lead to turmoil in the years to come.
A spouse or children of the victim are allowed to file a wrongful death claim against an at-fault driver's car insurance. This civil lawsuit asks for help with these hardships and others so that the family members of the deceased aren't unfairly burdened with the consequences of someone else's mistake.
Contact a Southern Indiana Wrongful Death Lawyer
If you have lost a family member due to someone's careless mistake, please reach out to the Indiana wrongful death lawyers at Kaufman & Stigger, PLLC. We offer a free and confidential case consultation to all families. We want to make sure family members know about every benefit available to them before they must face off against an unhelpful insurance company.
The attorneys at Kaufman &  Stigger, PLLC, have a combined 100 years of experience in helping clients in Kentucky and Southern Indiana secure the compensation needed to protect a family's future. To discuss your case contact Kaufman & Stigger, PLLC today.