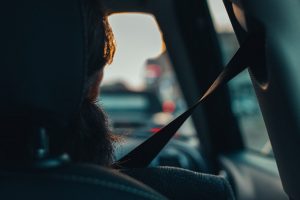 Drivers on rural, two-lane roads in Grayson County can have little protection from oncoming drivers. In the best cases, vehicles pass within just a few feet of each other. However, one mistake by a single driver can put several other vehicles nearby at risk of an accident.
A vehicle can suddenly be in the path of traffic traveling the opposite direction to cause a devastating frontal impact. These head-on collisions can be among the most dangerous of all the angles of collision possible. Victims can suffer traumatic injuries and in the worst cases, someone can lose a life.
One Driver Killed and Another Hurt in Head-On Crash in Grayson County
A woman was killed and another woman was injured in a collision in Grayson County, south of Leitchfield Tuesday afternoon. WDRB-TV reports the accident occurred sometime before 2:40 p.m. in the 4200 block of Anneta Road near Bear Creek Road on August 24, 2021.
The Kentucky State Police say that a 47-year-old woman driving her car south suddenly crossed over the centerline for an undetermined reason. Her car struck a Jeep Wrangler head-on.
The woman driving the car tragically died at the scene. The 82-year-old woman driving the Jeep was transported to Baptist Health Hardin. Her injuries are not believed to be life-threatening.
Kentucky State Police investigators spent several hours at the scene reconstructing the accident to determine the circumstances involved.
Earning Support for Victims and Families After Grayson County Accidents
Victims and their families can bear the burdens that arise after a terrible roadway accident. For surviving victims of a crash, a claim for damages can be filed against an at-fault driver's insurance company as a form of financial protection. Victims can be left to pay for their own hospital bills, property damage, and other hardships when insurance companies are allowed to avoid blame.
For the families of victims tragically taken in a collision, Kentucky law permits a wrongful death claim to be filed against the responsible driver's car insurance provider. This lawsuit asks for assistance with the costs of a memorial service and burial. It also seeks support to protect the family in the future when they'll be without the guidance and economic support a loved one can no longer provide.
Contact a Car Accident Lawyer Serving Kentucky Victims
If you or a loved one were the victims of negligence on a Kentucky highway or backroad, please contact a Kentucky Car Accident Lawyer serving Grayson County. We offer a free case evaluation for victims and their families and want to educate victims about the rights and benefits they have after a traffic collision.
The attorneys at Kaufman &  Stigger, PLLC, have a combined 100 years of experience in helping victims and families find the support they need to begin to rebuild their lives. To discuss your case contact Kaufman & Stigger, PLLC today.