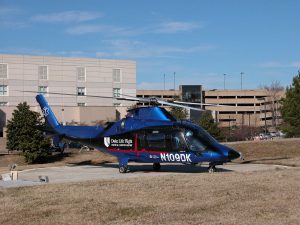 Rural roads that cut through the heart of Hardin County can carry a lot of traffic on just two lanes. Those busy routes can bring drivers extremely close to one another. One mistake, like a glance at a cellphone or traveling a bit too fast and losing control, can put a motorist into the path of another vehicle to cause a scary collision.
The families of accident victims and the Hardin County Community must deal with the consequences of tragic car accidents each year. In 2020, the county recorded 2136 vehicle collisions for the year.
Those crashes accounted for hundreds of injuries and claimed several lives. Victims are left to deal with an often long and difficult recovery and the families left behind after a loved one is taken away are forced to deal with the grief of a heartbreaking tragedy.
Man Killed and Three Others Injured in Hardin County Collision
A Friday afternoon accident east of Elizabethtown claimed one life and left three other victims hurt. The News-Enterprise reports the collision took place around 3 p.m. in the 6000 block of St. John Road in Hardin County on May 21, 2021.
The Hardin County Sheriff's Department found that two vehicles traveling in opposite directions on St. John struck each other. A 20-year-old male passenger from Leitchfield in one vehicle was killed in the impact. Two other people in that vehicle, a 19-year-old man from Elizabethtown and an 18-year-old woman from Cecilia, were flown to the University of Louisville Hospital's Trauma Center.
The driver of the second car, a 48-year-old woman from Rineyville, was also taken to the trauma center but was later transported to Baptist Health Hardin for treatment.
The Hardin County Sheriff's Department Accident Reconstruction Team is working to determine what caused the collision.
Securing Assistance for Accident Victims and Families in Hardin County
The families of loved ones taken in traffic accidents will be struggling to move past the pain of such a loss while also facing the incredible financial burden left behind. Immediate family members of the victim can see emergency response bills come due while also struggling with the cost of a proper funeral and burial to honor a precious life.
The family can also face this financial mountain without the guidance and support a loved one had always gladly contributed each month. After such an incredible loss, a victim's spouse, children, or parents can file a wrongful death claim on behalf of the family to request help from an at-fault driver's auto insurance coverage.
This lawsuit would demand support to protect the family from suffering even more financial damages. Nothing can bring a loved one back, but a wrongful death claim can seek support to help in the years to come as family members must deal with a future without the love and guidance the victim would have provided.
For victims who were seriously injured and facing a long recovery, the expense of hospital care and lost wages at work can be recovered through a claim for damages. This civil claim would be filed against the at-fault driver's car insurance representative. Injured victims should receive the best medical care to get them back on their feet and they should never have to face the resulting bills alone.
Contact a Hardin County Car Accident Lawyer
Injured victims and families who have lost a loved one in an accident often wonder if they need an attorney, and the answer is almost always yes. The insurance company agents have years of experience and are good at their job which is to provide victims and families as little support as possible or nothing at all. You need someone just as experienced to help you level the field.
Talk to an Elizabethtown Car Accident Attorney you can trust to be on your family's side and fight for your fair compensation. The attorneys at Kaufman &  Stigger, PLLC, have that knowledge and a combined 100 years of experience in helping clients get the compensation their families will need to protect their future. To discuss your case in a free consultation with Kaufman & Stigger, PLLC, click here.