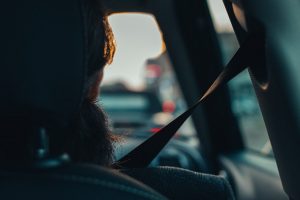 The morning rush can start early on major Louisville roads and low-light conditions can contribute to careless behavior by drivers.
Elevated speeds and driver distraction can be especially dangerous when motorists take their eyes from the road and don't notice they've crossed into the opposite lanes of traffic. A collision can occur and put the lives of drivers and passengers in jeopardy.
Three-Vehicle Accident Injures Several People in Louisville
A chain-reaction accident injured several victims Thursday morning in southern Louisville. WAVE3-TV reports the collisions occurred at the intersection of National Turnpike and Yorktown Road on June 2, 2022.
Louisville Metro Police say the crash occurred around 5:30 a.m. Investigators determined that a driver lost control and wound up on the path of oncoming traffic to collide head-on with another vehicle. The first car then continued on to crash into a third car in the intersection.
Several people were injured in the impacts. Officers haven't said how many people were taken to the hospital. They did confirm the victims were not thought to have life-threatening injuries.
Investigators with the Louisville Metro Police Department continue to examine the circumstances surrounding the accident.
Assistance for Victims After a Louisville Roadway Accident
Louisville car accident victims facing enormous medical bills and losing valuable time at work are encouraged to seek financial support for these losses through an injury insurance claim. Victims or their family members may file a claim for damages against the car insurance provider for an at-fault driver.
This claim requests full coverage for medical costs and the lost income a victim may endure during the healing process. It also seeks compensation for physical pain and emotional trauma victims must endure in a collision and during recovery.
This is an important task for any injury victim to undertake as soon as possible. Victims can need far more than a night in an emergency room to fully recover. Any charges for surgeries, physical therapy, and even the possibility of permanent disability should be reimbursed by those to blame for an accident.
Contact a Louisville Car Accident Lawyer
Accident victims often wonder if they need an attorney, and the answer is almost always yes. Once injuries go beyond a few bumps and bruises, recovery costs will escalate. This can trigger insurance adjusters to try to shift blame for a collision to you. They may also question the severity of your injury to save their companies a few dollars. You need someone just as determined to help you earn everything you need to fully recover.
Talk to a Louisville Car Accident Lawyer you can trust to be on your side and fight for your fair compensation. To discuss your case in a free consultation with a real Kentucky lawyer, contact Kaufman & Stigger, PLLC today, by clicking here.