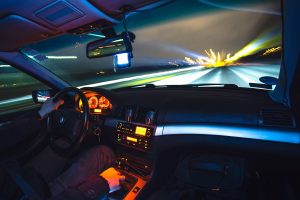 Pedestrians shouldn't have to risk their wellbeing just to travel across Lexington. Yet, they can end up the victims of dangerous crashes due to the negligence of local drivers who don't show people on foot a proper duty of care. This duty requires drivers to show extra caution anytime there are pedestrians nearby no matter where they meet them.
When drivers get careless or make reckless decisions, pedestrians are at unique risk of a serious injury and the loss of life.
The City of Lexington found that 26% of all the fatal accidents recorded in the city in 2017 involved a pedestrian. Lexington boasts 1,700 miles of sidewalk for walkers and runners, but even those paths don't give people on foot much assurance when they continue to be exposed to traffic at crosswalks and along poorly maintained streets.
Pedestrian Struck and Killed in Hit-And-Run Lexington Accident
A man was hit and tragically killed while walking in central Lexington early Thursday morning. WTVQ-TV reports the accident took place around 6 a.m. along Russell Cave Road at the intersection of Kees Road on June 10, 2021.
Lexington police believe the victim was walking on the sidewalk when he was struck by a car. He ended up in the yard of a home. Officers arrived on the scene to find the pedestrian has passed away from his injuries. They discovered a vehicle up against a nearby home with a female passenger inside. The passenger had minor injuries.
The driver of the car did not remain on the scene but was later found and taken into custody. The investigation into what lead to the accident continues.
Finding Support for Families After a Lexington Pedestrian Accident
Families who have lost a loved one will seek the comfort of one another and should be allowed all the time they need to mourn. Sadly, that time can be heartlessly shortened when the bills for emergency response, a funeral service and burial, and the fees for estate settlement start to show up in the mailbox.
A tragedy is made even worse as the family must face a future without the guidance and financial support the victim had always provided. Victimized families are allowed to file a wrongful death lawsuit aimed at the insurance company of the at-fault driver. A close relative like a spouse, children, or parents of the victim can file this claim on behalf of the rest of the family.
A wrongful death claim can go a long way in ensuring the family's wellbeing not just now, but in the years to come as children and other relatives must face life's challenges without the emotional support of the victim.
Hit-And-Run drivers could be facing criminal charges but this doesn't keep families from filing a wrongful death claim which is a civil lawsuit. The criminal case and the civil case can proceed separately so that family members can get the assistance they need to avoid falling into extreme debt.
Contact a Lexington Wrongful Death Lawyer
Families should never have to face the financial hardships that arise after a tragic accident alone. Insurance companies can look to save money and be reluctant to do the right thing and provide family members with the support they need. Hiring a local wrongful death attorney can make sure insurance agents have no choice but to provide what's fair.
Talk to a Lexington Wrongful Death Attorney you can trust to stand with your family and protect their rights as victims. The attorneys at Kaufman &  Stigger, PLLC, have the knowledge and a combined 100 years of experience in helping clients get the compensation needed to secure their future. To discuss your case in a free consultation contact Kaufman & Stigger, PLLC today.