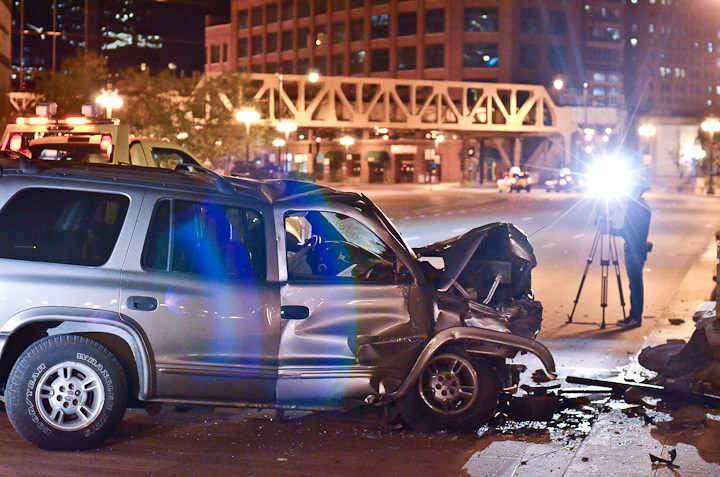 In Louisville and throughout Kentucky, driving under the influence is a frustrating and unfortunately common part of driving. You never know when you'll share the road with someone who fails to take your safety and well-being seriously, which can result in an accident where you're injured–or even killed.
In the early morning hours of Sunday, June 24, 2023, a two-vehicle accident left one woman dead and five others hurt, according to a report from WLKY. Kentucky State Police (KSP) say that the accident, which occurred at the intersection of KY HWY 61 and 323 in Summersville in Green County, was the result of driving under the influence. The driver of the first vehicle, a 22-year-old man, ran a stop sign and collided with a passenger van. One passenger, a 63-year-old woman, was flown to the University of Louisville Hospital where she later died of her injuries. Five other passengers in the van, along with the driver, were also transported to U of L Hospital with injuries.
The driver of the other vehicle refused medical treatment and was eventually arrested and charged with driving under the influence, murder, two counts of first-degree assault, and three counts of second-degree assault.
Why is Driving Under the Influence So Dangerous in Kentucky?
DUI accidents are a big problem in Kentucky. These accidents happen when people drive under the influence of alcohol or drugs, and they can have terrible consequences. Despite efforts by authorities to stop DUIs and punish offenders, these accidents keep happening.
DUI accidents are frustrating because they can be prevented. Sadly, driving under the influence often leads to accidents. When someone is intoxicated while driving, it increases the chances of accidents because it affects their ability to:
Concentrate on the road
Stay awake and alert while driving
Coordinate their movements and react quickly
Make good judgments, see clearly, and hear properly
It's not surprising that car accidents happen when these factors are affected by DUI. The unfortunate truth is that driving under the influence is not only dangerous but also quite common. It's frustrating for everyone involved in a DUI accident because it could have been easily prevented. However, when these accidents occur in Kentucky, victims, and their families have the right to seek compensation for the damages they have suffered.
Dedicated Kentucky Car Accident Lawyers
If you or someone you know has been in a DUI accident in Kentucky, it's important to get help from our team of experienced Kentucky car accident lawyers. We can explain your rights, help you get compensation for your injuries and losses, and make sure the responsible people are held accountable.
At Kaufman & Stigger, PLLC, we know how much DUI accidents can hurt victims and their families. We are dedicated to providing caring and effective legal help to those affected by these tragic events. We'll work hard to investigate your case, gather evidence, and build a strong argument for you.
Don't wait to get legal help if you've been in a DUI or any other type of car accident. Contact us today to set up a free consultation. We'll fight for your rights and help you seek justice and fair compensation.