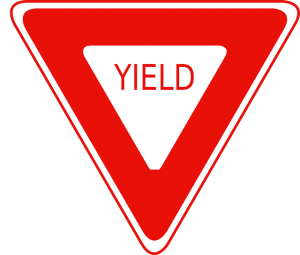 An 83-year-old woman died recently when she was a passenger in a car that was involved in a two vehicle accident near the intersection of Houston Road and Ted Bushelman Boulevard in Florence. As per Florence police, the driver of the Mercury Marquis that the woman was in failed to yield the right-of-way to an approaching car when turning left. The woman's driver was not injured, and the driver of the vehicle that appeared to have the right-of-way was injured but expected to survive.
Left turn law
Kentucky law on left turns is clear and simple. If you intend on turning left, you're required to yield the right-of-way to any oncoming traffic and any other traffic that's turning right. You must also yield to bicyclists and pedestrians.
The numbers
The National Highway Transportation Safety Administration reports that left turns comprise 22 percent of all motor vehicle collisions. It concluded that more than 91 percent of those crashes were caused by driver error. The errors were classified as either mistakes in recognition or decisions. Most of the recognition errors involved the failure to keep a proper lookout. Decision errors were attributable to misinterpreting the actions of somebody else, turning without a clear view of the roadway and turning left illegally.
The most dangerous maneuver
Kentucky law acknowledges that turning left is a dangerous maneuver. That's because the vehicle making the turn crosses over into the lane of traffic for vehicles traveling in the opposite direction. Some traffic court judges have remarked that it's the most dangerous maneuver that a motorist can make. The motorist turning left must signal his or her intention to turn left, and then that motorist must maintain a proper lookout so that the turn can be made without endangering the person or property of anybody else on the roadway. Should a driver be distracted, inattentive or misjudge the speed of an approaching vehicle, oncoming motorists and their passengers, bicyclists and even pedestrians can suffer severe injuries or death from an impact. It's almost always clear who was at fault in these types of accidents by the damage to the vehicles involved in the crash.
Contact a Personal Injury Lawyer
We're dedicated, aggressive and successful Kentucky personal injury lawyers. If you were injured as a result of another motorist turning left in front of you, or if a family member perished through the fault of somebody else in a left turn crash, contact our offices right away for a free case consultation and evaluation. You don't even need to have a penny in your pocket to retain us either. That's because we don't get paid any legal fees at all unless we obtain a settlement or verdict for you.