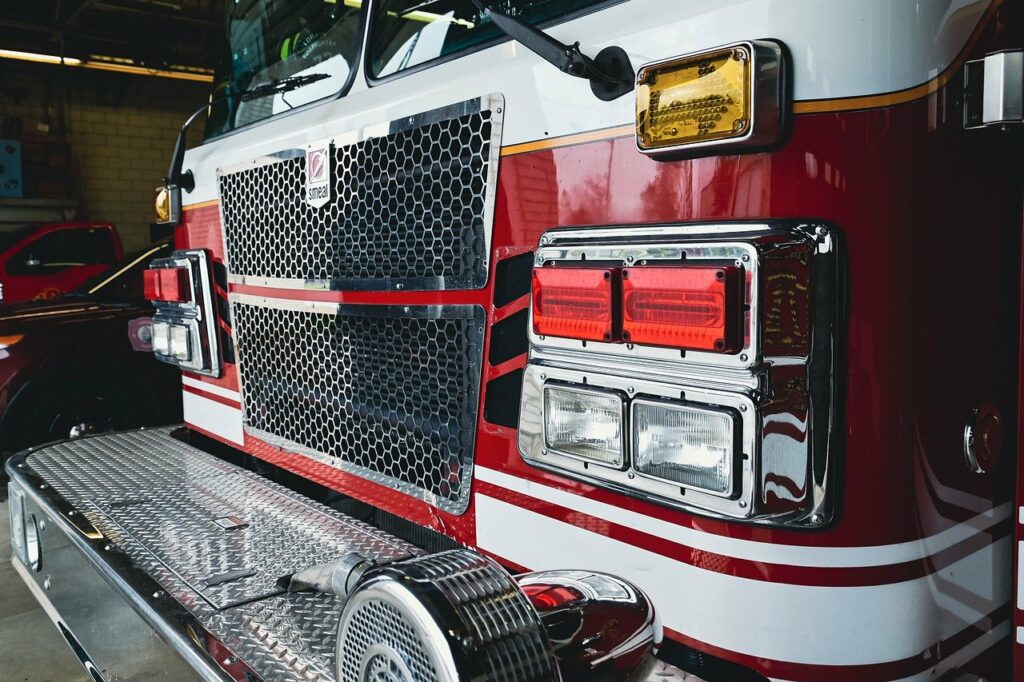 Rain and slippery roads can make driving hazardous in Louisville, but it's still up to motorists to slow their speeds to maintain control of their vehicles. All drivers are required to travel at speeds safe for conditions.
When wet conditions are present, drivers are responsible for slowing down and showing enough caution to maintain their vehicles' grip on the road. This duty is required even in emergency situations. Going too fast or driving recklessly can place a vehicle in the path of traffic and cause a frightening collision.
Drivers and any employers they represent on the road must be held accountable for recovery costs when their mistakes cause someone to get hurt.
Two hurt After a Collision with Fire Truck in Louisville
A car vs. fire truck accident injured two people early Wednesday morning in southwest Louisville. WDRB-TV reported the accident occurred at the intersection of Dixie Highway and Valley Station Road shortly after midnight on December 29, 2021.
Louisville Metro Police say a Pleasure Ridge Park Fire Truck had its lights and siren on while trying to turn right on Valley Station. The truck's driver lost control on a wet road and slid into traffic. An oncoming Ford Fusion car then collided with the fire truck.
Two people in the car were injured and taken to the hospital. They were expected to recover. No one in the fire truck was hurt.
Earning Support for Victims After a Louisville Traffic Accident
Victims injured in accidents with large, heavy trucks can be seriously hurt and suddenly be facing long, difficult recoveries. Those recoveries are very likely to be expensive as well and rob victims of their savings, all over an accident they weren't to blame for.
Kentucky empowers injured victims to file claims for damages against at-fault driver's car insurance providers. City employees who cause accidents are still covered by insurance to make sure victims have the means to pay for their care. The city of Louisville can be asked for help with things like medical bills and lost wages at work while a victim is healing.
The statutes governing the ability to file a claim with the city can be different than in a normal insurance claim. Victims may have less time to file and make their case for support. It's important to talk with a personal injury lawyer as soon after an accident as possible to make sure victims meet all deadlines to petition the city for compensation.
Contact a Louisville Car Accident Attorney
If you or a loved one is injured in a traffic accident, please speak with a personal injury attorney serving Louisville before talking to any insurance representative. Insurance companies are well-practiced in the art of convincing victims and their families to accept far less in compensation than they need to fully recover.
Talk to a Louisville Car Accident Lawyer you can trust to be on your side and fight for your fair compensation. The attorneys at Kaufman &  Stigger, PLLC, have that knowledge and a combined 100 years of experience in helping clients get the support they'll need to rebuild their lives. To discuss your case in a free consultation, contact Kaufman & Stigger, PLLC today, by clicking here.