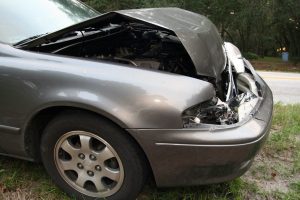 Two-lane roads around Lexington offer an elevated chance of dangerous head-on and side-swipe collisions for motorists. With little more than yellow lines and a few feet of space separating cars in opposite lanes, a tiny mistake by one driver can lead to a devastating accident.
Drivers may be distracted by a phone, a radio dial, or a discussion with a passenger and suddenly find they've drifted out of their lane. The resulting collision with an unsuspecting driver can send cars spinning and off the road. The potential for multiple collisions can leave victims with serious injuries and even at risk of losing their lives.
Two-Vehicle Crash in Lexington Sends Two Drivers to Hospital
A car crash involving two vehicles in Lexington Sunday Afternoon sent two victims to the hospital. WTVQ-TV reports the accident occurred sometime around 3:15 p.m. around the intersection of Russell Cave Road and Faulkner Avenue on October 3, 2021.
Lexington Police say they believe one of the cars had crossed the lane to collide with the other vehicle. The crash left a burgundy car sitting on a guardrail with major damage.
The drivers of both cars were rushed to a local hospital with what were believed to be non-life-threatening injuries.
An update on the conditions of the victims has not been provided. Investigators continue to look into the cause of the accident.
Finding Assistance for Lexington Car Accident Victims
Under Kentucky law, accident victims can seek support to help with medical expenses and other losses. They may file a claim for damages against the auto insurance provider for an at-fault motorist. This claim requests full coverage for hospital bills and the lost wages a victim may endure while missing work during the healing process.
This is an important step for any injury victim to get absolutely right. Victims can end up needing a few nights in the hospital covered, but may also require additional support down the road with an injury relapse or extended rehabilitation.
A permanent disability can require support over a lifetime. Letting a personal injury lawyer represent your case can ensure you get everything you need in an insurance settlement instead of being left to pay for some of your recovery out-of-pocket.
Contact a Car Accident Attorney Serving Lexington
Accident victims often wonder if they need an attorney, and the answer is almost always yes. Agents for insurance companies have years of experience and are good at their job, which is to pay you as little as possible or nothing at all. You need someone just as experienced to help you level the field.
Talk to a Lexington Car Accident Lawyer you can trust to be on your side and fight for your fair compensation. The attorneys at Kaufman & Stigger, PLLC, utilize a combined 100 years of experience to help clients get the support they'll need to make a full recovery. To discuss your case in a free consultation, contact Kaufman & Stigger, PLLC today, by clicking here.