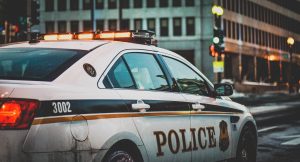 Head-on collisions take such an incredible toll on victims and their families. Any collision on Louisville streets has the potential to be devastating, but frontal impacts carry the risk of being that much more dangerous.
Head-on collisions can multiply the impact force of the accident and be many times more hazardous to drivers and passengers. A careless mistake on the road can lead to long, difficult recoveries and put lives in danger.
A Man is Killed and a Woman Injured in Crash In Louisville
A two-vehicle collision claimed a driver's life and left a woman with serious injuries in central Louisville Sunday evening. WDRB-TV reported the accident happened on the 1200 Block of Eastern Parkway around 6 p.m. on February 7, 2021.
Louisville Metro Police said a male driver lost control of his vehicle near Calvary Cemetery and struck another vehicle head-on. The man was taken to the University of Louisville Hospital where he was pronounced dead. The woman driving the other vehicle was also taken to the hospital in serious condition.
The investigation into the accident continues.
Support for Victims in Louisville Car Accidents
The tragedy of a car accident doesn't end at the crash scene. For a family that's left behind after losing a loved one the feeling of loss will never go away. For those hurt in a crash, the journey back to full health can be a process of months or years.
For victims struggling after an injury and dealing with the resulting hospital bills and lost wages from missed time at work, filing a claim for damages against an at-fault driver's insurance company can seek to find help with those costs. An insurance company can be called upon to help with medical care needed now and any expected care needed in the future. Lost paychecks can also be reimbursed so that victims can pay their normal monthly bills without worry.
An injury claim can also provide for the emotional trauma victims may understandably feel after experiencing a terrible accident. The cost of counseling and other care can all factor into compensation for the victim.
Contact a Louisville Car Accident Lawyer
Accident victims often wonder if they need an attorney, and the answer is almost always yes. The insurance company agents have years of experience and are good at their job which is to pay you as little as possible or nothing at all. You need someone just as experienced to help you level the field. Talk to someone you can trust to be on your side and fight for your fair compensation
The attorneys at Kaufman &  Stigger, PLLC, have that knowledge and a combined 100 years' experience in helping clients get the compensation they'll need to fully recover. To discuss your case free of charge contact Kaufman & Stigger, PLLC today.