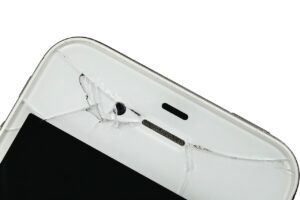 Your iPhone14 is enabled to detect major Kentucky traffic accidents. It will call 911 and alert your family members. Your iPhone also displays any vital medical information you've entered for emergency responders.
While the Kentucky State Police (KSP) will warn you of the dangers of texting while driving, supported iPhones are actually lifesavers after serious collisions. That's because the newer models come with something called "crash detection."
Your iPhone can reach out for help when you can't. It also texts loved ones about what's happened if you know how to set up these incredible features.
Using Crash Detection on Your iPhone After a Kentucky Car Accident
You may be on an interstate in Louisville or on a backroad in rural Kentucky when a careless driver sends you spinning. You could be knocked unconscious or be left unable to move by a severe injury. If you can't dial 911 immediately, it may be a long wait before lifesaving care arrives.
Fortunately, your iPhone and even an Apple Watch are able to leap into action and send out word that you've been in an accident. An iPhone or Apple Watch with crash detection features can tell when you've been in a crash by monitoring your phone's GPS, accelerometer, barometer, gyroscope, and other sensors. Once it's determined there's been a crash, this amazing device checks on you and then reaches out to authorities.
Once the crash detection is triggered, the iPhone goes through a critical safety checklist:
Your supported iPhone gives an audible alert and shows an emergency message asking if you've been in a crash. It also reads the question aloud.
If you have a supported Apple Watch you'll feel a physical tap on your wrist.
An emergency call screen displays on your iPhone and Apple Watch screens. There's a slider to make a call to 911 and a cancel button.
If the iPhone gets no response within 20 seconds, the phone dials 911 and plays a message for the operator detailing that a crash has happened and revealing where you are. The call can be made by cellular signal or wi-fi. The iPhone 14 also has a backup option called the satellite Emergency SOS feature. It tries to connect with a satellite signal and make a call if no other cell service is found.
Your emergency contacts (if found) receive a text about what's happened.
A medical information slider appears on your iPhone screen or Apple Watch screen. It allows emergency responders to swipe and unlock your phone to see any vital medical information you've stored on your account.
You can visit Apple Support for more information on the steps your supported iPhone will take after a detected traffic accident.
How Do I Set Up Crash Detection and Which iPhone Do I Need?
If your iPhone has Crash Detection, you won't need to lift a finger to turn it on. Supported iPhones and Apple Watches arrive with crash detection already enabled.
Crash Detection is included only with the iPhone 14 and iPhone 14 Pro models. The cellphone must have the latest updates to use the full features of crash detection.
The Apple Watch Series 8, Apple Watch SE (second generation), and Apple Watch Ultra also feature crash detection.
Entering Emergency Contact and Medical ID Information on My iPhone
You may be unable to express your medical needs to first responders if you've been injured and incapacitated. That's why it's important to enter critical health needs on your phone. Your iPhone can make this information available to paramedics and 911 operators.
You'll also want to enter your emergency contact information so your phone and police officers can contact your family and friends.
Apple Support goes through how to set up your Medical ID and your emergency contacts in the Health app here.
To share your location with your emergency contacts, turn on Location Services for Emergency SOS:
On your iPhone, tap Settings.
Go to Privacy & Security.
Then Location Services.
Then System Services.
Once here you can make sure Emergency Calls & SOS are turned on.
What If I Don't Have iPhone Crash Detection and I'm in a Kentucky Car Accident?
Your iPhone is still very helpful after an accident, even if you don't have a newer model that features crash detection. Every iPhone allows you to make an Emergency SOS call.
You can simply press and hold the side button and one of the volume buttons until an emergency call slider comes up. If you continue to hold the buttons down the iPhone starts a countdown and will eventually call local authorities for you.
If you've entered medical information and emergency contacts in your Health app, that information is available too. You can choose to have that information automatically sent to a 911 operator.
Turning to your iPhone for Help After a Kentucky Car Accident
In the moments after a frightening collision, you'll probably need all the help you can get. You may be badly injured and unable to even dial 911 on your cell phone for help. You could be in shock after such a traumatic event and be confused enough to forget to make the call.
It's nice to know you can turn to your iPhone for help after a crash on a Kentucky interstate or highway. Make sure you have your iPhone and any Apple Watches set properly so they can provide the most assistance after an accident. Even without crash detection, cell phones serve as invaluable, lifesaving tools after a devastating collision.