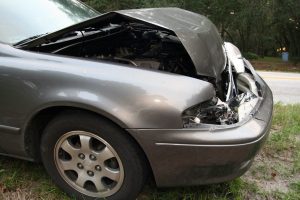 Head-on collisions in Kentucky can often lead to the most serious consequences for the occupants of the cars involved each year. This is when compared to other impact angles where the force of collisions can be reduced somewhat by vehicles with paths that don't angle directly into each other.
The frightening results of these crashes are noted by the Kentucky State Police in their yearly reports. In 2019, head-on collisions accounted for less than 3% of accidents seen across the state for the year. However, the tragic fatalities resulting from head-on collisions make up around 30% of the total fatalities in traffic accidents overall.
The bottom line is that head-on collisions are an extremely dangerous type of accident that has an increased chance of badly hurting victims and even claiming lives.
Head-On Crash In Pulaski County Claims One Life
A devastating head-on collision in northeast Pulaski County killed one person and sent three other victims to the hospital Tuesday night. Investigators said the accident occurred around 8 p.m. on East Kentucky 80 near the intersection of KY 461 northeast of Somerset on February 23, 2021.
WDKY-TV reported that local officials said an SUV and a Jeep struck head-on. The driver of the Jeep was tragically killed in the crash. Three people in the SUV were airlifted to the hospital. Their conditions haven't been released.
Investigators are using accident reconstruction techniques to figure out what lead to the crash.
Support for Pulaski County Accident Victims And Their Families
Families having to cope with the loss of a loved one after an accident may have to seek help from an at-fault driver's insurance provider to protect close relatives from a financial fall-out. Family members may be left to find a way to cover hospital bills, funeral costs, and the lost financial support from the deceased, all over an accident that was caused by someone else.
A wrongful death claim can be filed by a spouse or domestic partner, a child of the victim, or in some cases a parent of the victim on behalf of the rest of the family. An attorney can also help in this process and make sure an insurance company is aware of every hardship a family has faced and will face in the years ahead.
For surviving victims, filing a claim for damages may be the difference between getting only a night in the emergency room paid for and getting every night of a long hospital stay and physical therapy sessions covered. The insurance coverage carried by the driver to blame would also be called upon to provide compensation for missed hours at work and any medical care expected to be necessary down the road.
Insurance companies will always resort to tricks to try to limit the compensation paid out to the victims in an accident. A lawyer fighting for your rights can make sure they can't use delay tactics and take advantage of your or your family's vulnerability after a collision.
Contact a Pulaski County Car Accident Lawyer
Accident victims and their families can wonder if they need an attorney, and the answer is almost always yes. The insurance company agents have years of experience and are good at their job which is to pay you as little as possible or nothing at all. You need someone just as experienced to help you level the field.
Talk to a Kentucky Personal Injury Attorney you can trust to be on your family's side and fight for your fair compensation. The attorneys at Kaufman & Stigger, PLLC, have that knowledge and a combined 100 years' experience in helping clients get the compensation they'll need to make a full recovery. To discuss your case, contact Kaufman & Stigger, PLLC, today, by clicking here to contact them online.