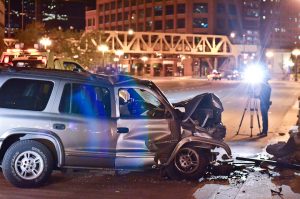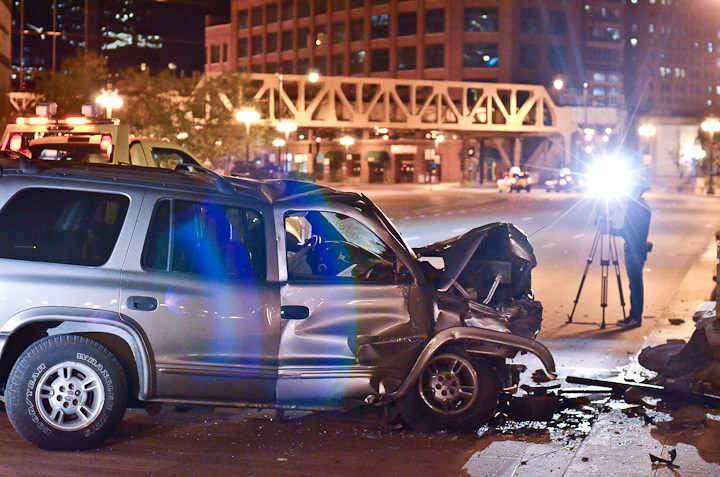 Morning rush hour can start early and before the sun comes up in Lexington. Intersections can be especially dangerous places for motorists, even when headlights are on and marking each car.
Someone attempting a turn can see a single pair of oncoming headlights and the brain can misjudge distances in the dark. Drivers may also see a dozen headlights and street lamps and also become confused about what's coming and what's a ways off.
Careless drivers not willing to wait a few more seconds to make sure it's their turn to proceed can cause scary collisions and leave victims with long-term injuries.
Intersection Accident In Lexington With Injuries
An accident in downtown Lexington injured at least one person early Monday morning. WKYT-TV reports the accident happened around 6 a.m. at the intersection of South Limestone and East Maxwell Street on January 25, 2021.
Lexington Police responded to the scene of the two-car collision that blocked the intersection at the traffic light. At least one person had to be transported to the hospital.
There's no further word on the victim's condition. Investigators haven't released any information on what caused the accident.
Assistance for Lexington Intersection Accident Victims
In intersection crashes, victims can see a driver ahead making an ill-advised move, but have no time to avoid a crash. A hospital trip can reveal the scary results of a violent impact. Broken bones, traumatic brain injuries, facial lacerations, and spinal cord damage are all possible in head-on, broadside and rear-end collisions.
These injuries will require more than just an emergency room visit and victims can be as worried about the potential costs of medical care as much as their physical wellbeing. In these cases, an at-fault driver and his or her insurance coverage should be front and center to help out the victims of their mistake.
By filing a civil lawsuit against the insurance company, your needs can be clearly laid out to an insurance company. This claim for damages can also make sure the insurance agents understand that the bare minimum in compensation won't be accepted in this case. After a serious injury, you should have every hospital bill covered since the accident, and the costs expected for care in the future. Your lost hours at work should also be a hardship the insurance companies can't ignore or dismiss. All of these expenses and more can be covered for you as you heal.
Contact a Lexington Car Accident Lawyer
Accident victims often wonder if they need an attorney, and the answer is almost always yes. The insurance company agents have years of experience and are good at their job which is to pay you as little as possible or nothing at all. You need someone just as experienced to help you level the field.
Talk to a Lexington Car Accident Attorney you can trust to be on your side and fight for your fair compensation. The attorneys at Kaufman & Stigger, PLLC, have that knowledge and a combined 100 years' experience in helping clients get the compensation they'll need to make a full recovery. To discuss your case, contact Kaufman & Stigger, PLLC today, by clicking here to contact them online.