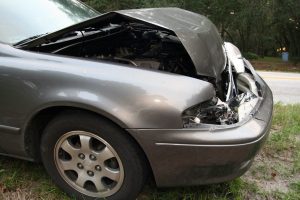 Interstate travel through Kentucky can reach speeds well beyond the posted speed limit. A driver can make a mistake while alongside several other vehicles and be unable to avoid a powerful impact.
Even safe drivers can suddenly be sent out of control as another motorist bumps them. These collisions can lead to severe injuries and even claim the lives of those involved.
Carroll County Weekend Accident Tragically Kills Ohio Man
A driver was killed in a two-car collision in southwestern Carroll County Saturday night. WAVE-TV reports the accident occurred around 9:10 p.m. along I-71 near mile marker 41 on August 7, 2021.
The Kentucky State Police say the collision involved a Corvette and a Mini Cooper. Investigators say the impact sent the Corvette into the guardrail. The driver inside, a 41-year-old man from Ohio, was pronounced dead on the scene.
The driver of the Mini Cooper, a 40-year-old woman from Scottsburg, Indiana was taken to the hospital with injuries. A passenger in Mini Cooper was not injured.
Investigators with the Kentucky State Police continue to determine what led to the accident.
Support for Victims and Families After a Kentucky Accident
Surviving victims of accidents in Kentucky are permitted to request support from an at-fault driver's car insurer. This compensation can be used to cover current medical bills and those expected in the weeks and months to come. An insurance claim also asks to replace the wages victims have lost while missing work while they heal.
For families mourning the loss of a loved one, the concern is the security of close relatives who have suddenly had the guidance and financial support a victim provided taken from them. A wrongful death lawsuit can be filed against an at-fault driver's auto insurance provider in order to keep a family from financial ruin when emergency response fees and burial costs come due. This civil lawsuit can also seek to protect the family in the years to come when they are without the wages the deceased had always provided through his or her job.
Contact a Kentucky Car Accident Lawyer
Kentucky sees many out-of-state drivers passing through on our many interstates. Non-local drivers can sometimes get into accidents and that's when it's important to have a Kentucky car accident attorney familiar with Kentucky law on our side. A local attorney will be in the best position to keep track of car accident lawsuits and gather evidence from the scene in order to build a strong case for a victim and close family members.
The attorneys at Kaufman &  Stigger, PLLC, have the knowledge of Kentucky personal injury law and a combined 100 years of experience in helping victims and families get the compensation they'll need to rebuild their lives. To discuss your case contact Kaufman & Stigger, PLLC today.