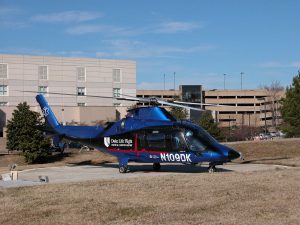 Interstates can make for quick travel for motorists looking to cross a long distance in a short amount of time. The hazards of interstate travel can be tied to that same extreme speed. Congested traffic combined with higher velocity can make distracted drivers all the more dangerous.
Interstate 75 in northern Kentucky is a scene for accidents every week. In 2018, the Kentucky State Police reported the interstate was the scene of 4,521 accidents in a single year. What's more 937 people were hurt in those collisions and another 19 people tragically lost their lives.
With increased speed limits and drivers traveling well beyond those limits, one mistake by a careless driver can end up creating an obstacle that pulls in many vehicles and safe drivers who suddenly come upon a traffic hazard.
Multi-Vehicle Accident in Florence
A crash involving multiple vehicles shut down an Interstate in Northern Kentucky on Tuesday afternoon. WKRC-TV reported the accident happened along Interstate 75 near US 42 in Florence on December 22, 2020.
Emergency responders said the crash occurred in the area of the Florence Y'alls Baseball Stadium. Multiple vehicles were involved including a pick-up truck and a tractor-trailer.
Investigators said that injured victims were airlifted to local hospitals. The cause of the accident has not been released.
Support for Florence Accident Victims
Victims injured in interstate collisions can have little time to recover before they're facing extremely expensive medical bills while also missing weeks of paychecks at work. The string of hardships can serve to nearly bankrupt victims who have had their lives turned upside down by the mistake of another driver.
Those hurt in accidents and facing these difficult challenges on top of trying to physically heal are permitted to file a claim for damages that calls upon an at-fault driver's insurance for help. This civil lawsuit can seek to safeguard the rights of the victim to compensation. Insurance companies may only offer you the very basic payment of the hospital bills you've already seen but not account for any medical care, physical therapy, and surgeries that might be necessary down the road. An attorney can make sure all these concerns are met in a settlement or a trial verdict.
Contact a Florence Car Accident Attorney
If you are hurt in an accident in Florence or anywhere in northern Kentucky please contact Kaufman & Stigger, PLLC, and tell us what happened. We'll listen and make sure you know every option before you so that you can make an informed decision about getting the compensation you'll need.
The attorneys at Kaufman &  Stigger, PLLC, have the knowledge and a combined 100 years' experience in helping clients and their families get the compensation they'll need to fully recover. To discuss your case and get a free initial consultation contact Kaufman & Stigger, PLLC today.