Lexington roads have been proven hazardous to the motorists trying to get into and out of the city each day, especially when morning and evening rush hours funnel a lot of traffic onto just a few highways all at once. One of those crowded highways is New Circle Road or State Route 4. It's a notorious highway known for traffic jams and frightening accidents.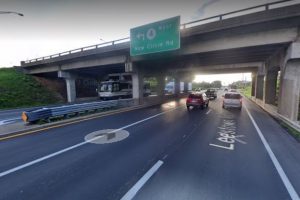 The Kentucky State Police monitor traffic accidents across Lexington and Fayette County each year. They found that in 2019 there were 2,777 people injured in motor vehicle collisions around the city. Another 33 people tragically lost their lives in 2019 accidents.
A mistake by one driver on a busy highway can have devastating results as one collision can cause a chain reaction accident and leave many victims behind.
Multiple-Vehicle Lexington Accident Ends in Tragedy
A man lost his life Monday evening in a multiple-vehicle crash in Lexington. WKYT-TV reports the accident happened on New Circle Road between Georgetown and Leestown Roads around 6 p.m. on November 16, 2020.
Lexington Police say a 33-year-old man was killed in the collision. They also confirm that several other victims in the crash were taken to the hospital with injuries.
Investigators say the accident involved three vehicles. They haven't yet released what caused the initial crash.
Aid for Victims and Families After a Lexington Accident
A tragic outcome in an accident can suddenly leave friends and relatives to mourn the loss of a loved one. In the wake of a devastating incident, the family left behind will face a difficult road ahead as they cope with life without a beloved family member and must also face the financial burdens that arise in the aftermath of an accident.
Hospital bills and funeral costs can quickly come due and close relatives will be facing these bills just as they must go without the financial support the deceased victim provided through their job. In these cases, families can seek compensation to help with their hardships by filing a wrongful death claim against the at-fault driver and his or her insurance coverage.
For victims who survive car accidents facing a lengthy and expensive recovery, filing a claim for damages is an important step in getting the at-fault driver to take responsibility for these consequences. This civil claim can help pay for medical care and any future rehabilitation that's needed. Lost paychecks from missed time at work can also be part of compensation.
Contact a Lexington Car Accident Attorney
If you've been seriously injured in a collision or you've lost a loved one in a tragic accident please contact a local Lexington attorney to make sure an insurance company doesn't take advantage of you or your family.
Talk to a Lexington Personal Injury and Wrongful Death Attorney you can trust to be on your side and fight for your fair compensation. The attorneys at Kaufman & Stigger, PLLC, have that knowledge and a combined 100 years' experience in helping victims and their families get the compensation they'll need to protect their futures. To discuss your case, contact Kaufman & Stigger, PLLC today, by clicking here to contact them online.